A man known for turning cardboard boxes into masterpieces made a special appearance on Tuesday at one area art gallery.
This afternoon Ohio cardboard box artist, Mark Langan, showcased his corrugated box art pieces during a public presentation at the Riverside Art Center in Wapakoneta.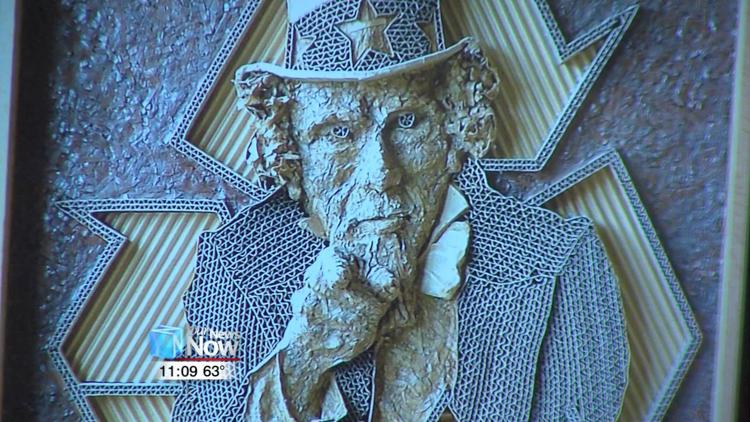 Langan, who has been making his cardboard art pieces for the past sixteen years, has made dozens of pieces that have received worldwide recognition.
He has worked with fortune 500 companies to help market their businesses. He says it was important to speak to the community because he hopes to inspire others.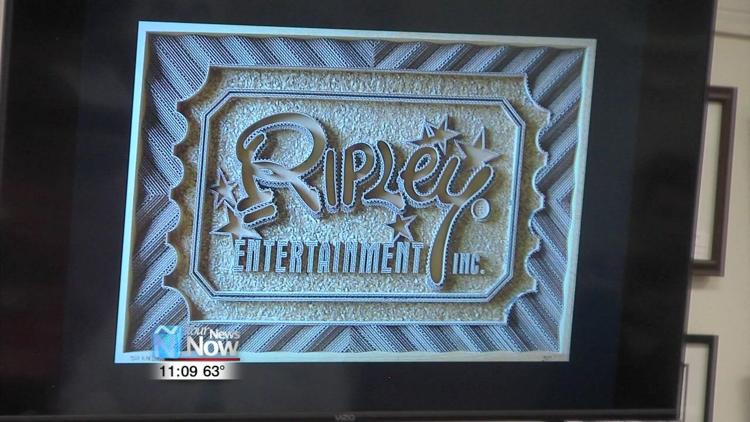 "It's just you know something fun," said Langan. "I had some time off to take a couple breaks during the week and what a cool thing to explain what I do. It's not all about some big secret. I'm just sharing my art that other people can do."
Some of his projects include a rendition of the famous Uncle Sam image, the Pringles can and the Ripley Entertainment sign.