A Hancock County grand jury has indicted a Carey man on multiple counts of attempted murder and other charges.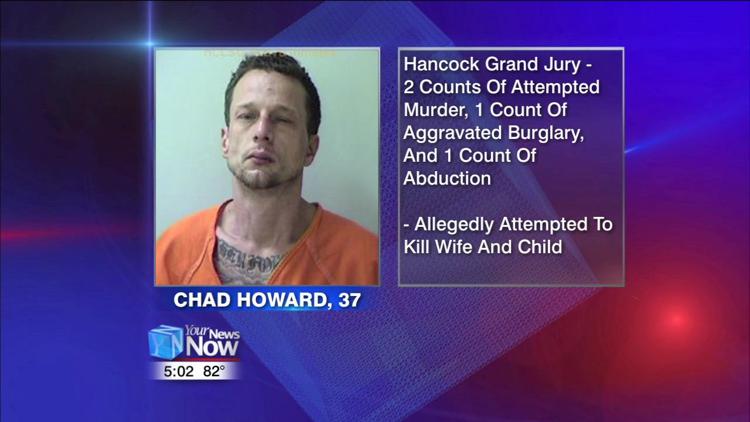 37-year-old Chad Howard has been charged with two counts of attempted murder, and one count each of aggravated burglary and abduction. According to the Hancock County sheriff and prosecutor, Howard attempted to break into a Portage Township home on Sunday afternoon with a knife. The indictment states that he was there to kill his wife and a child. Law enforcement was able to take Howard into custody without any loss of life.
Howard is in the Hancock County jail.