A Celina man is now in jail after a drug-related arrest last week.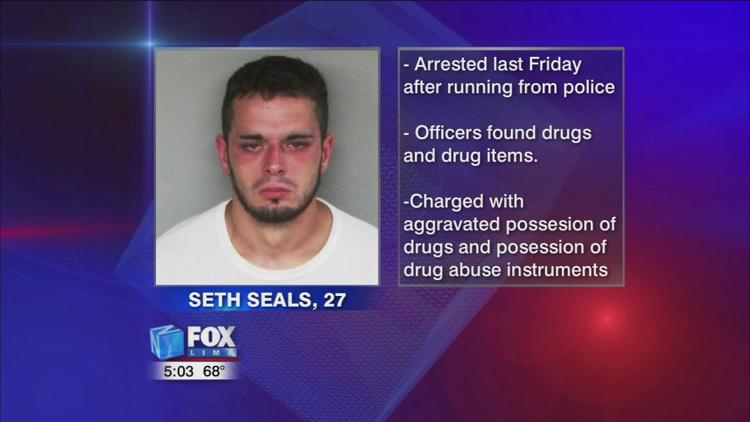 On Friday, the Grand Lake Task Force received information about a possible drug transaction. They spotted 27-year-old Seth Seals on a bike and he seemed to be impaired. The Grand Lake Task Force asked the Celina Police Department to stop Seals but he took off running and was seen throwing something into a dumpster. He was eventually caught and they discovered he had thrown away a crushed cigarette package with capsules of suspected drugs. They also found a syringe in his front shorts pocket that tested positive for fentanyl.
Seals is currently being held in the Mercer County Jail on a $50,000 bond. He's charged with one count of aggravated possession of drugs, a felony of the fifth degree and one count of possession of drug abuse instruments.