The City of Celina celebrated the grand opening of a new and unique playground for the area at Eastview Park.
It's called a challenge course, and as the name implies, those who go through the course start the timer and attempt to make it through eleven obstacles as fast as possible before tapping the button at the end to see what their time was. 40-yard sprint lanes were also installed at the site.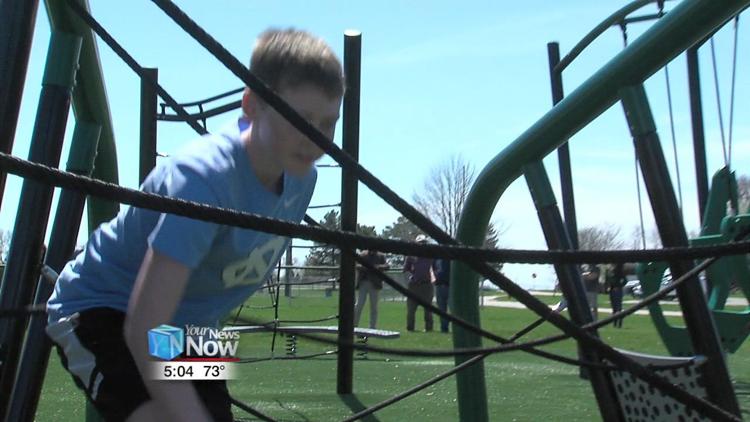 The course was installed through a partnership with the city and a company called GameTime and was funded through a state grant with the hope that people will be able to get a lot of use out of the new equipment.
"This is something that will really engage a lot of people; we looked at the different configurations and we went with not only the challenge course but also the 40-yard dash lines, it allows for the competition, it allows kids to continue to better themselves," said Celina Mayor Jeff Hazel.
And what better way to test out this new equipment than to bring in some kids? Local students were invited to see the new playground and try out the obstacles for themselves, and the consensus was that the new equipment is pretty fun, but is a little tricky the first time through.
"There were times we had to think about the different parts of the course and get through it, I'll probably come back here with my friends or my siblings," said Kenzie Meracle.
"It was a little scary with the green parts where you had to swing and that can be really hard to do," said Emma Morgan.
"The hardest part was probably the green things, and the easiest part was the thing at the beginning," said Natalie Rider.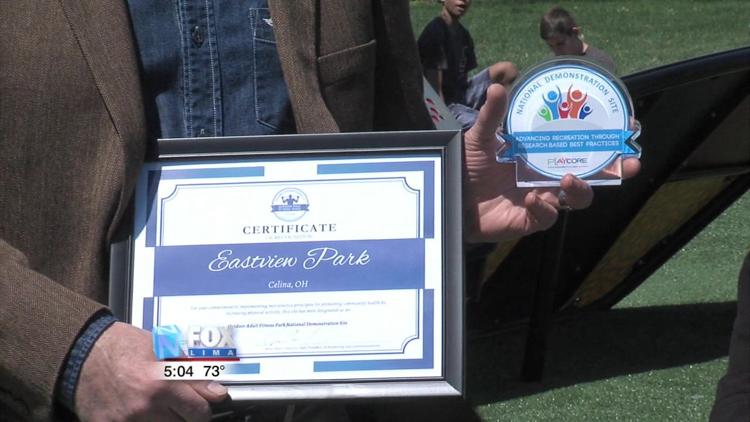 Representatives from GameTime were also there to name the new course a national demonstration site, as it falls under one of five program areas that are used for research.
"The Outdoor Adult Fitness is one of them, as well Pathways for Play, we have NatureGrounds, Seven Principles of Inclusive Design in Playgrounds, and we also have Play On!, which is the six elements of play for students," said Kathy Kolanko, VP of Sales for DWA Recreation and GameTime Playgrounds.