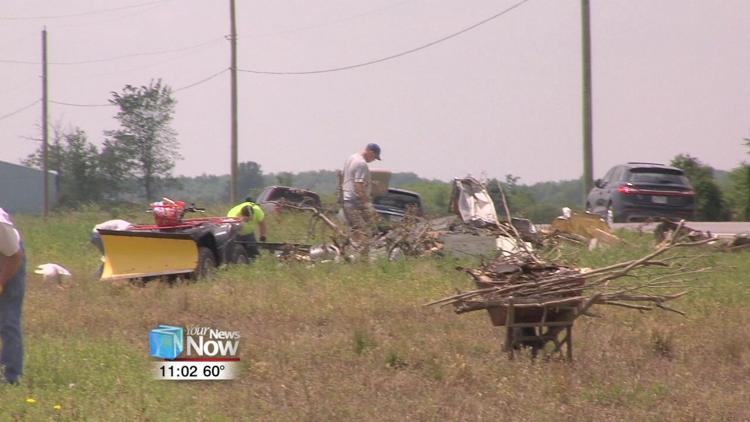 Almost a week after a devastating tornado hit the Celina-area, families, and the community are pulling together to rebuild their lives.
Richard and Patricia Harrod are one of many families in the Celina area that were impacted by the disaster.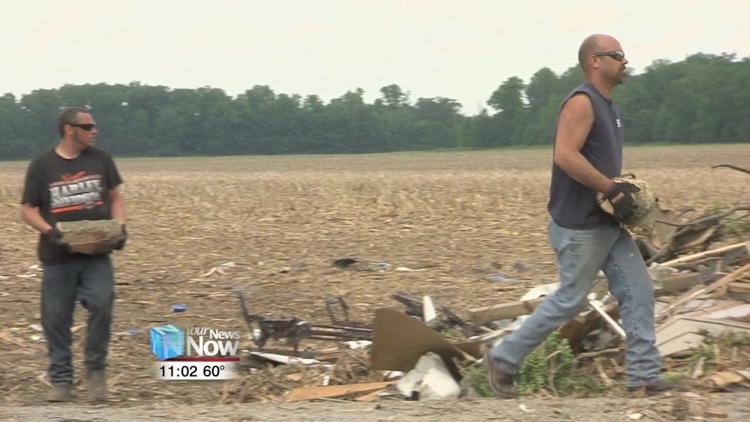 The Harrod's niece, Lorrie Harrod said it's an emotional time for the family because the home was very special to the uncle.
"He built this himself," said Lorrie Harrod. "This was his dream home. He didn't start with no kit or plans he just designed it how he wanted it and his blood sweat and tears went into this home."
Although it's been a difficult time for the family, they say they are truly grateful for the help they have received from the community.
"It's been a wonderful support group from the community as everyone has been saying Celina strong," she said. "We will come back"
St. Henry resident, Bill Hemmelgarn, and his wife are just some of many community members who have stepped up to help clean up the area.
He said this was important because some parts of the community weren't provided the help they needed.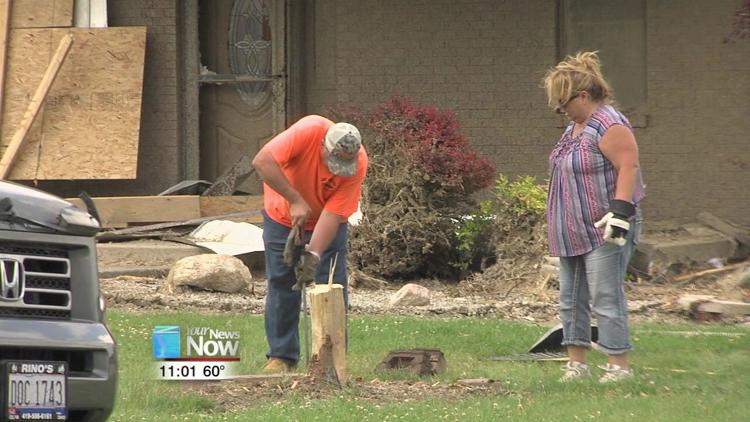 "Certain areas are well taken care of and there are other areas out here that weren't given the assistance they need or they didn't realize the damage was that bad out here," said Hemmelgarn.
One volunteer whose friend lost their home to the tornado said it's important for the community to unite.
"You really need to support your community and what happens in one area affects everybody else," said Julie Rindler, a Coldwater resident. "So if everyone is capable just pitch in and help and we will get everything back to normal as soon as possible."