Our Thursday is off to a great start with a little sunshine and temperatures in the 30s. Expect another mild day with sun giving way to overcast skies by the afternoon. Highs reach the low to mid 40s under a southerly wind at 5-15 mph.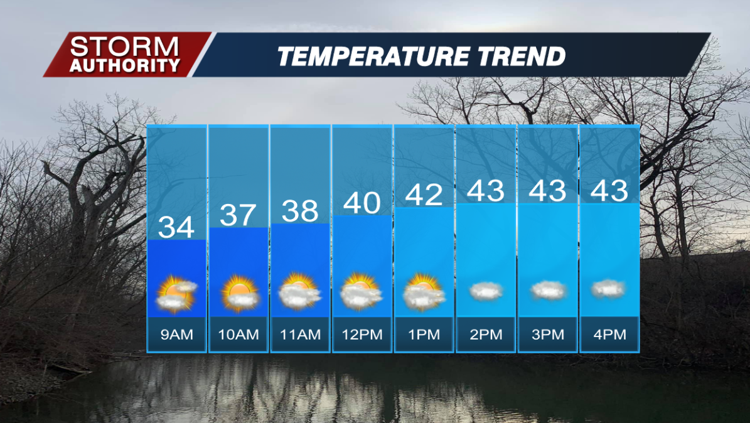 TONIGHT: Mainly dry through midnight, then showers increase as we head through the late night hours. We could see snow showers mix in late. Lows stay above freezing, generally in the middle 30s.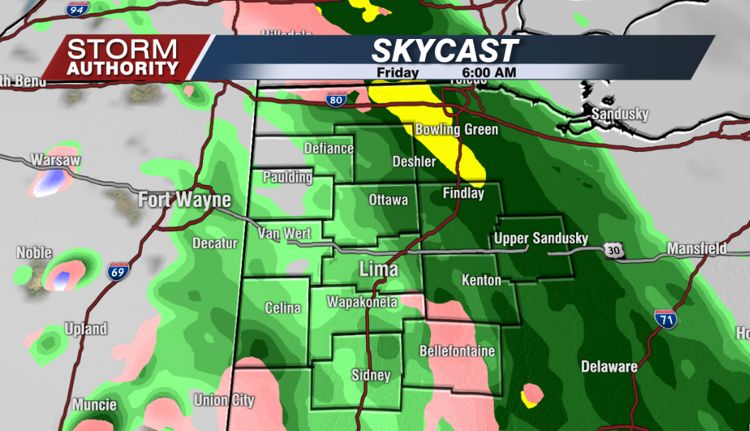 FRIDAY: The day starts off with rain and snow showers, but this activity should largely push east of here by late morning. The afternoon looks mainly dry with just spotty snow or rain showers. We may even see peeks of sun. Expect steady temperatures in the middle to upper 30s through the day.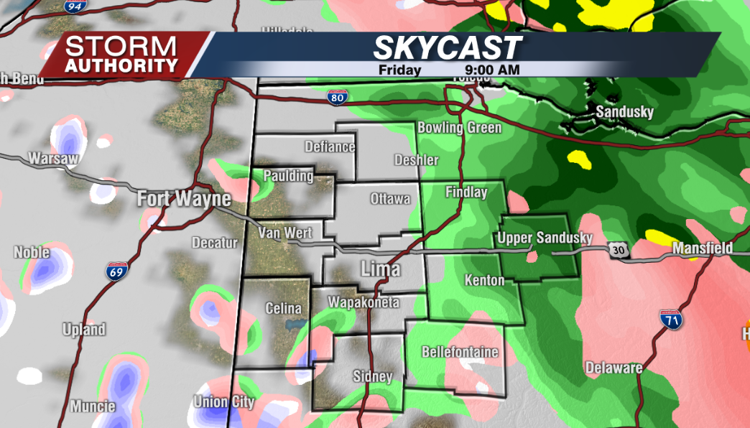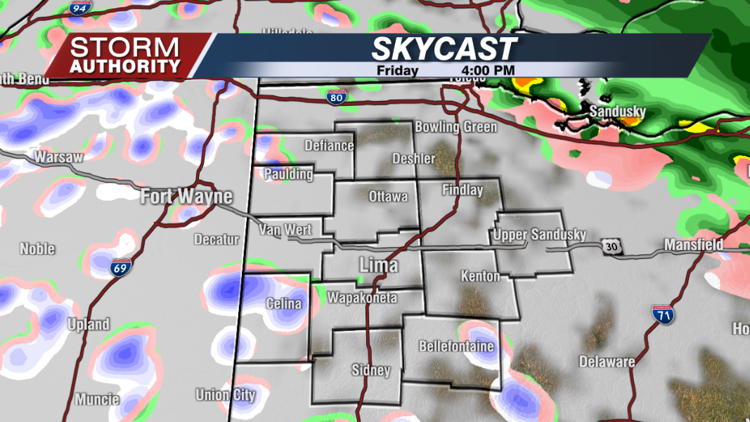 THE WEEKEND: Scattered snow showers are likely, with our best chances during the afternoon and evening hours of Saturday and Sunday. The snow will come in random, quick bursts that can lower visibility and cover the ground where they develop. Areas that see repeated snow showers could see up to 2", while other spots may not see more than a dusting.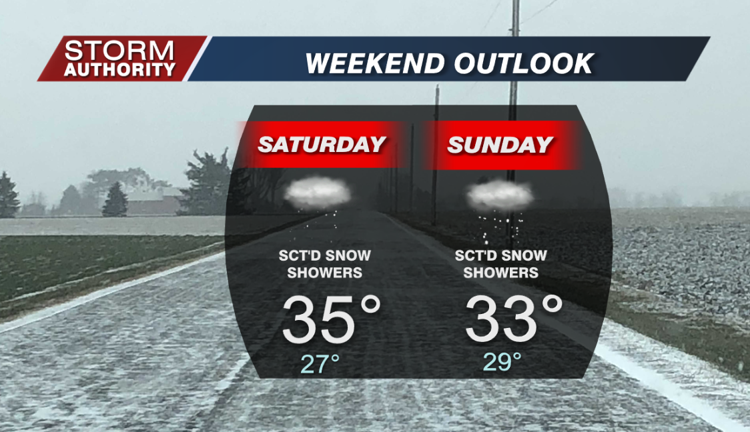 NEXT WEEK: Martin Luther King Jr. Day looks quiet and cold. A weak wave may bring light rain and snow for Tuesday, then briefly drying out Wednesday. Still no arctic air in sight for a while, but that may change by the end of the month.