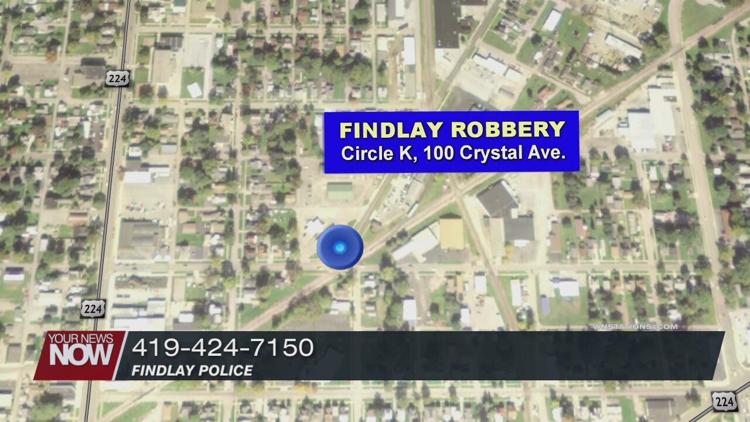 Findlay police look for the man who robbed a Circle K this morning.
Police were called to the store on Crystal Avenue around 2:40 a.m. Wednesday morning for a robbery in progress. Findlay police report the clerk said a man entered the store asking for help with cigarettes. The man then instructed the clerk to give him all of a certain kind of cigarettes and money in the cash drawer. The robbery suspect did pull a small handgun halfway out of his hoodie pocket during the crime. The clerk followed the directions and wasn't hurt. Police checked the area but the man was not found.
The clerk described the suspect as a black male, approximately 5 feet 5 inches tall, wearing a gray hoodie, black pants, and a blue surgical style mask. If you have any information, call the Findlay Police Department at 419-424-7150.