On Tuesday night, the citizens block patrol hosted Citizens Walking the Beat. It's an event organizers hope will encourage people to help get involved and serve their community.
Dozens of people gathered at the Bradfield Community Center. Groups then traveled to several different locations within the city.
They picked up trash along the streets and spent time getting to know their neighbors. One of those residents was Sue cress, a mother of two law enforcement officers, who believes everyone should get involved.
"This is a good way to meet other neighborhoods and see other people and talk to people and just find out how they live," said Cress. "If they have any concerns and look for something that isn't right in the neighborhood and we can report it."
The Lima Police Department believes it's important to partner with organizations like the citizens block patrol.
The group's presence in the community is what one officer says will help prevent crime in the community.
"The public is our eyes," said Eric Mericle, a Lima Police patrolman. "They see things that we don't. Obviously when that officer comes around usually things aren't happening. So with the block patrol going out there and telling us about things that are going on in the neighborhood's crimes and other issues, it's very important to us."
This citizen's block patrol has only been around for a year, but they are hoping to recruit more people so they can make an even bigger impact in the community.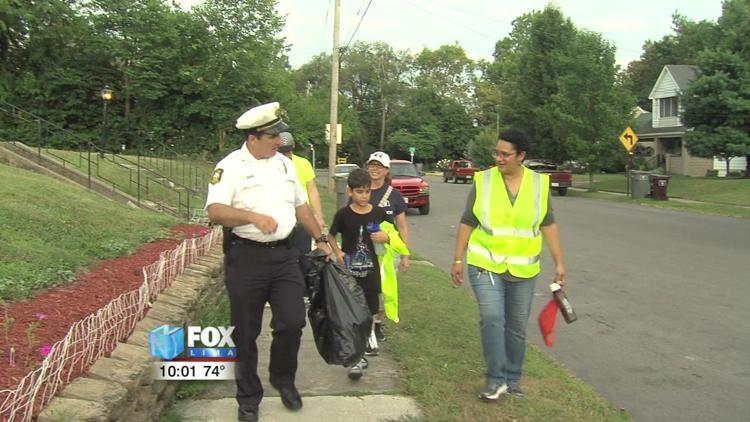 "We definitely want to keep it going," said Autumn Swanson, the Neighborhood Support Specialist. "We're trying to get the momentum built back up for this. Way back when they first started every neighborhood had a citizen's block patrol. So we're just trying to get it back to where it was."
Those who are looking to get involved are encouraged to attend the mandatory training from 8:30 a.m. to noon at the Bradfield Community Center on October 12.