Today Fifth Ward City Councilman, Jamie Dixon, as well as citizens from his and the sixth ward, came together today for a press conference to discuss their concern about how the CDBG funding carryover is being used.
There are 15 properties within the fifth and sixth ward that citizens from these neighborhoods would like to see demolished with the carryover funds from the CDBG funding.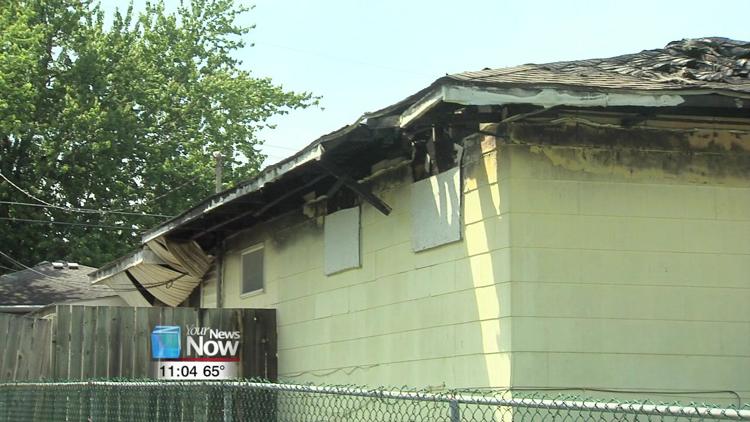 The home on the 1200 Block of East Second Street, the 600 Block of East Vine and the former J and W Fried Chicken on East Fourth Street are just some of the properties they say they would like to see torn down.
Councilman Jamie Dixon says these properties are an eyesore and are dangerous for children have been seen playing outside of them.
Instead of holding on to the carryover money, he believes the city needs to just needs to use it to help revitalize these neighborhoods.
"We have almost a half a million dollars that is not used and is going to be rolled over," said Dixon. "Why can't we roll that over to the demolition funds to get some of these houses and properties taken down in the blighted areas."
Although Dixon says he would like to see the carryover money used towards demolition in his ward, the director public works, Howard Elstro, said funding may slow down that process.
Currently, the estimated carryover from last year in the demolition fund is $22,000 and it would take 1.7 million dollars to demolish all of the homes that are dilapidated. He said shrinking CDBG funding and loss of the land bank funding has also contributed to this problem.
Despite these issues, Elstro said his department will make sure to continue to tackle this problem as best as they can.
" $1.7 million is a massive amount of dollars that there really is no easy solution where those funds would come from," said Elstro. "But we assure both the residents and council as people call in about these dilapidated properties we do all the leg work that we can do in advance."
So far this year the public works department has demolished seven homes and they plan to tear down four more within the next couple of weeks.