The City of St. Marys is looking at eminent domain as a possible means of acquiring a downtown building.
After nearly two years of trying to buy the Palm Building on Spring St. with no luck, the city has decided to take legal action to get things in motion. The city has already had the property appraised and has sent notice to current own Kalvin Schanz, who they say has not responded to any attempts by the city to establish contact. Mayor Pat McGowan says that acquiring the buildings through eminent domain may be necessary because they have so far been unable to purchase them through traditional means and yet nothing else has been done with them.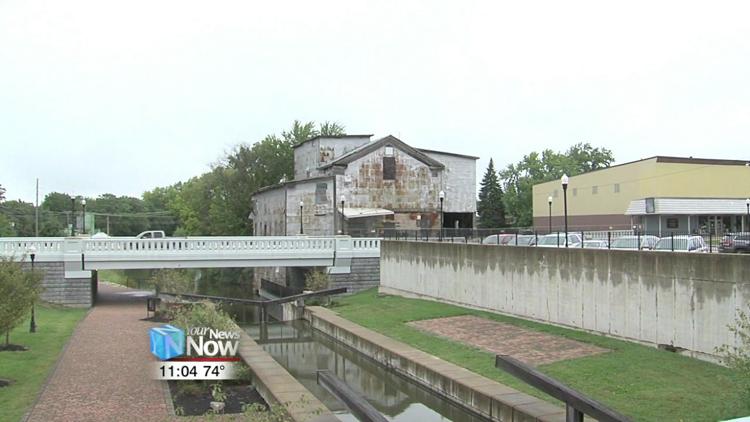 "Unfortunately we have a landlord in our community that buys buildings, does nothing with them, and they just sit there and rot," said McGowan. "This will be one less of those building and we can put it back into to use for the betterment of the citizens of St. Marys."
The city plans to level the structure and rebuild city offices in its place, with plans to recreate the current exterior or of the original look from 1902 so that it blends in with the rest of the street.
As for another downtown property the city has big plans for, St. Marys will soon accept bids to restore the old mill and turn it into an event space. Once that process is complete, the city will have a better idea of when the work will begin on the roughly 180-year-old building.