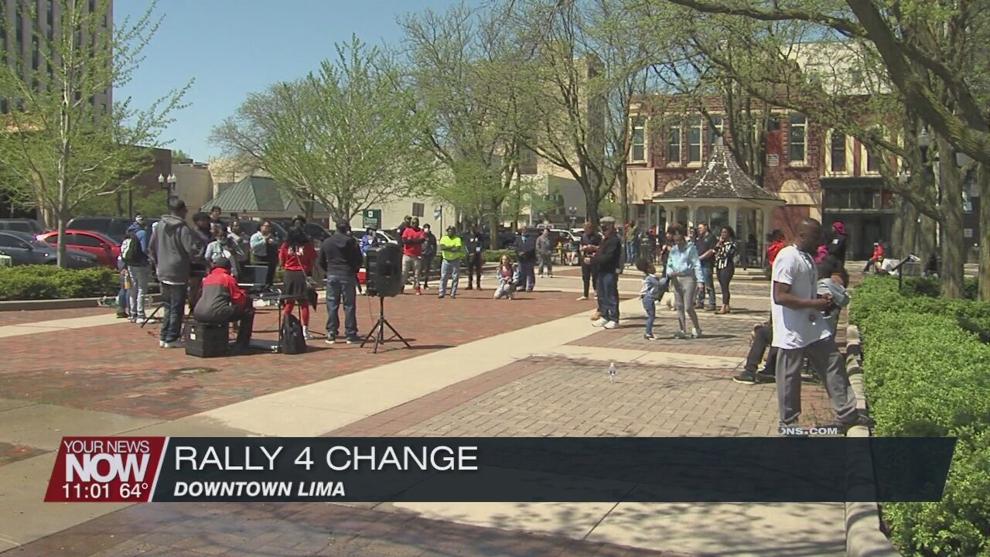 Within the past year, police brutality and claims against the justice system being racially biased have surfaced throughout the nation. Now, the community in Lima are speaking out about their own experiences with those situations right at home.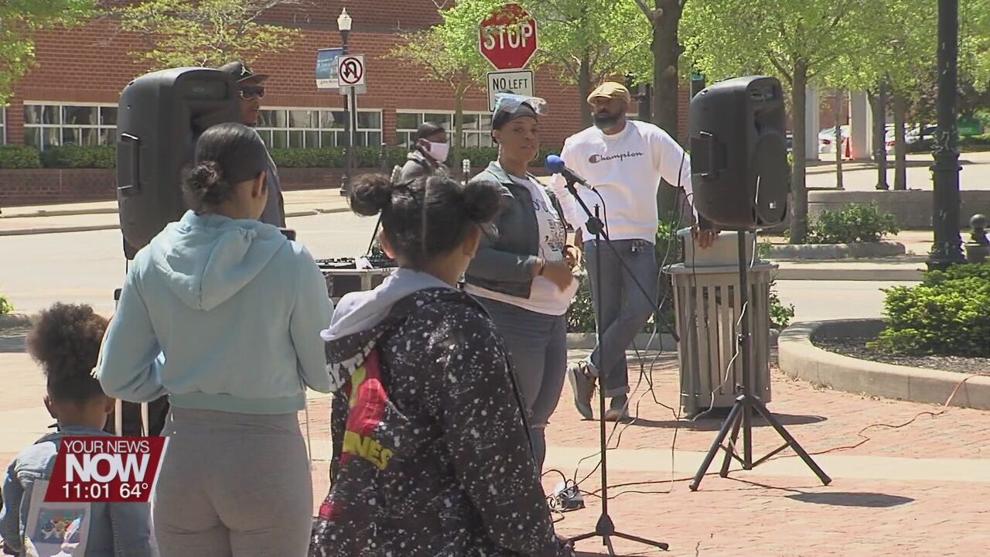 A crowd gathered in the square in downtown Lima for the "Rally 4 Change." Organizers of the event invited those who have been affected by what they say is a pattern of injustice in the city.
This included Mekhi Williams family, the 16-year-old who's killer walks free; the group of teenage boys involved in the incident at Taco Bell, which led to one 19-year-old getting tased; and the brother of Juan Freeman, who was recently sentenced to 28 years of prison for robberies that took place when he was a juvenile.
The brother of Freeman, Quinton Holly, says that it feels like the justice system is sending a strong message about how they feel about the black youth in our community.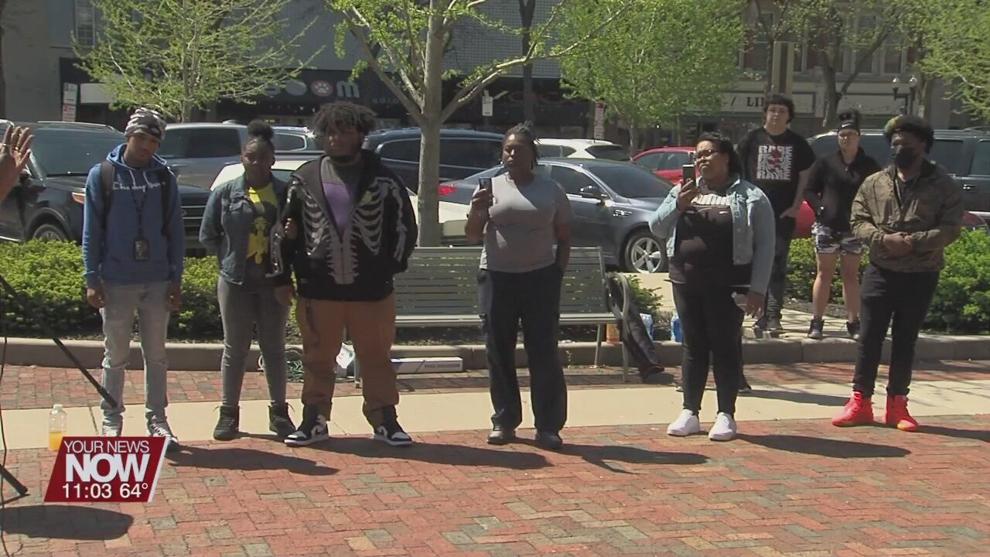 "'You're a black kid, you have no positive people around you, nobody believes in you, we're going to just throw you away,'" says Holly. "And race definitely played a part in this case one hundred percent. It's not right at all."
The young man who was tased by the Lima Police Department last month, Jose Maldonado III, also agrees that race played a role in the events that unfolded that night.
He says, "We need to stop being profiled racially. How we look, how we dress, how we act, talk, whatever. We're all supposed to be equal, we're all human beings, we all have a heart, we all have blood flowing throughout our bodies and veins, so I just want justice."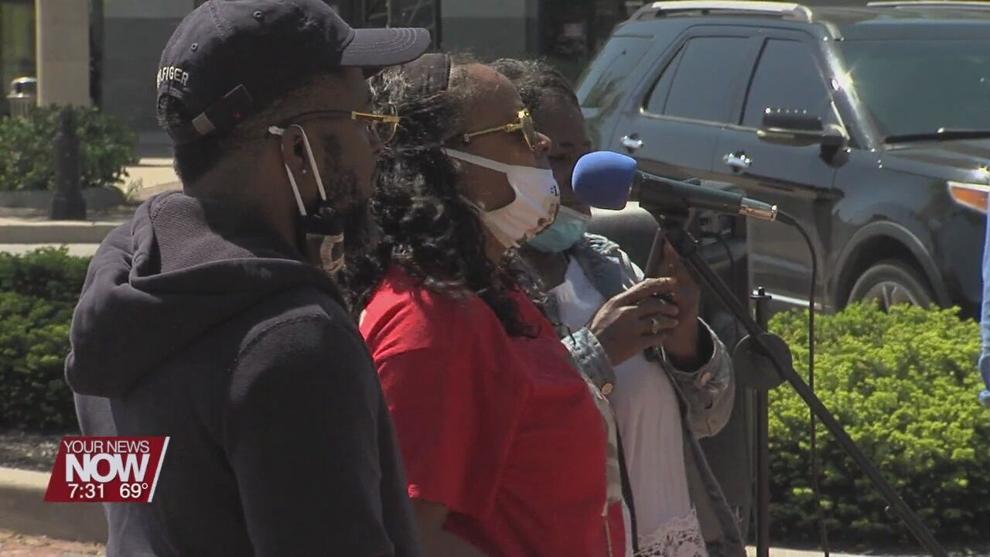 Even after the situation was over, which no charges have been made public for yet, Maldonado feels like he's experiencing continued harassment from the Lima Police Department.
"Before, I didn't have to worry about police following me and stuff and harassing me, even my friends," he says. "Now, after this situation, we're getting followed. Investigators are coming up to our house looking in my moms windows. It's sad how we have to go through that now because of how they're treating us throughout the situation. It's just plain out dirty."
There are three main demands that this group was rallying for, that all have to do with asking city officials to step up and acknowledge what's happening in the black communities in Lima.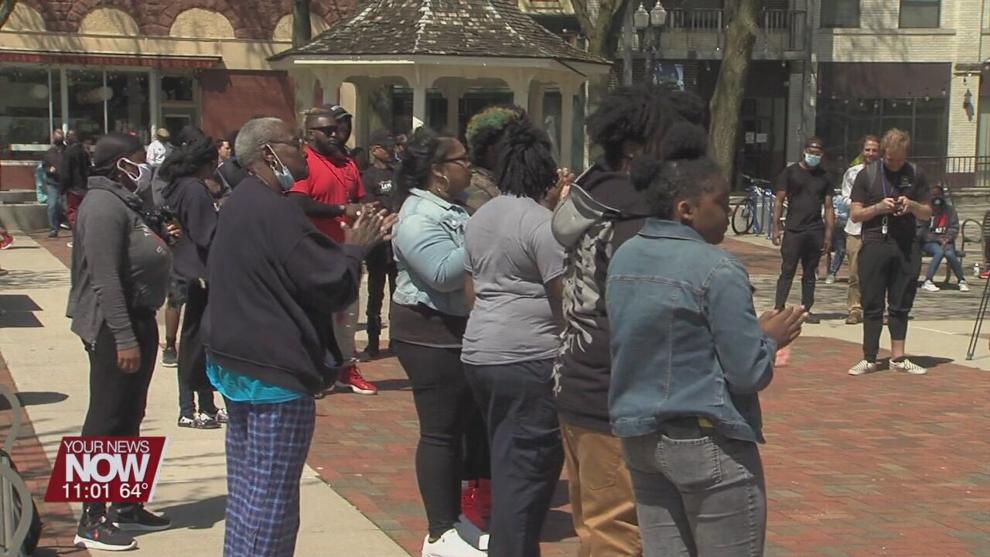 Specifically, they want to see the officer that escalated the incident at Taco Bell to be suspended; they want Zachary Copeland charged with murder for Mekhi William's death, and they want Tarika Wilson's case reopened from 2008 where she was killed by a Lima police officer with her baby in her arms.
There were petitions for all three cases being passed around and signed by the crowd.