It's an ever-changing world when it comes to the new laws and regulations governing medical marijuana and the workplace.
The Mental Health and Recovery Services Board of Allen, Auglaize, and Hardin counties is offering another round of technical assistance clinics, to help area businesses recruit and retain a drug-free workforce. Not only is medical marijuana a concern, but the opioid epidemic is also affecting the workforce. The clinic will offer employers educational tools to audit their drug-free workplace efforts.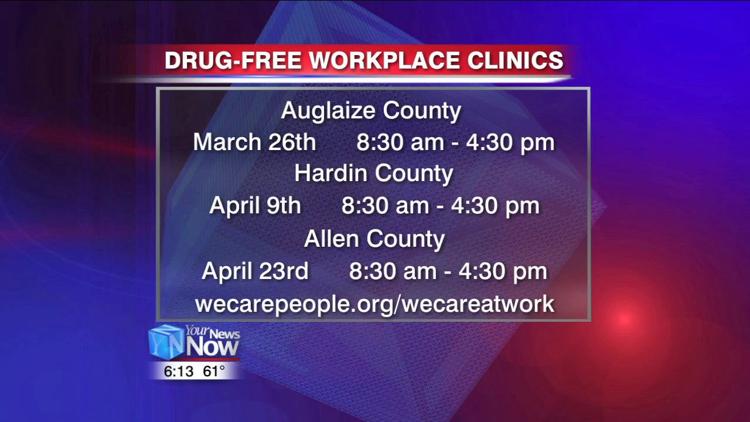 "Everyday is something new, and every employee and instance is different. So how do we have the best policy in place and how do we have the best framework to maintain a drug-free workforce, but also retain our employees at the same time. So that is just a really interesting balance there, so we really want to address that," said Kayla Monfort, Activate Allen County.
The upcoming clinics will be March 26th in Auglaize County, April 9th in Hardin County and April 23rd in Allen County. You only need to attend one and they are free of charge. You can learn more at https://www.wecarepeople.org/wecareatwork.