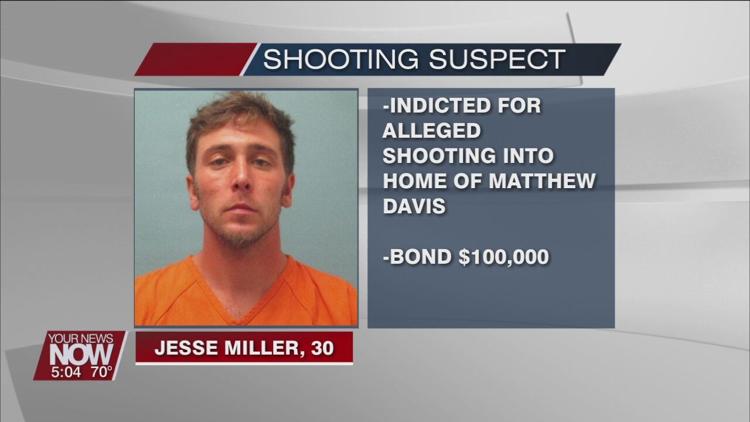 In a Van Wert County shooting investigation, a Convoy man has been indicted.
Jesse Miller has been indicted on charges of improperly discharging a weapon into a home, improper handling firearms in a motor vehicle, and tampering with evidence.
Court documents state between Aug. 28 and 29, Miller had a gun accessible to him in his vehicle and allegedly shot into the home of Matthew Davis. Documents also allege Miller may have tampered with evidence to the suspected shooting on Sept. 1. His bond is set at $100,000. He is scheduled for arraignment on Oct. 15.