What started as a small family turkey farm in 1938 has grown to the biggest in the state of Ohio and the 9th largest in the nation.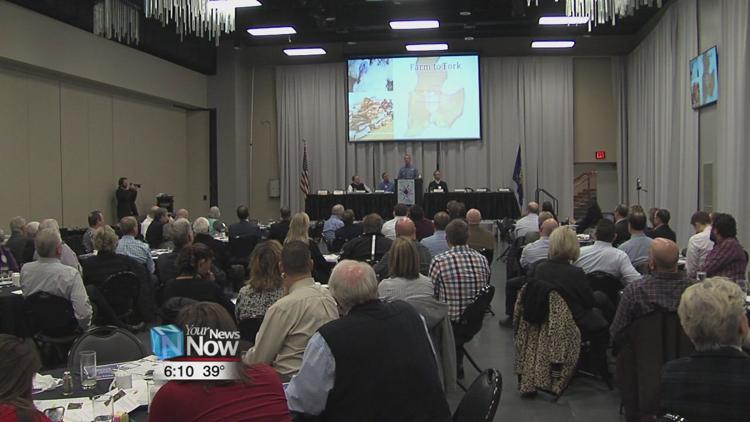 Lima Rotarians hearing from Cooper Farms Chief Operating Officer Gary Cooper about how his family-owned and operated business has been so successful through the years. Cooper says its hard work and taking opportunities when they present themselves. Cooper added hogs when the turkey market wasn't as strong. Annually the farm produces 300-million live pounds of turkey, 200-million live pounds of hogs and have laying chickens that produce 100-million dozens of table eggs. They are truly "Farm to Fork" producing meats for stores around the country.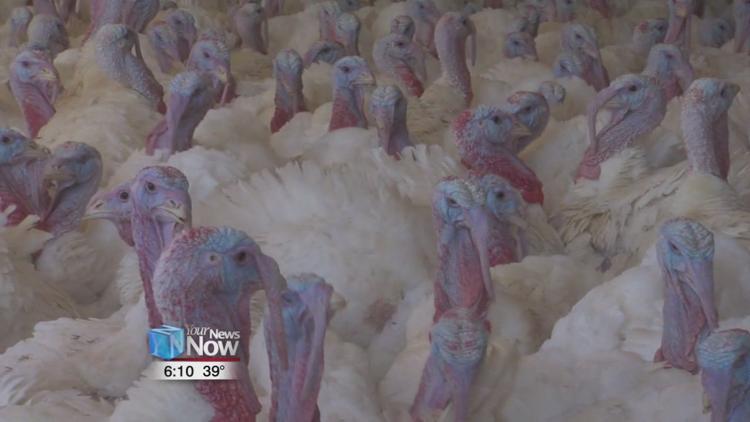 Gary Cooper adds, "We don't actually sell anything in our own label to speak of. We're a co-packer. So if you go to Kroger and for example go into the deli their private selection turkey, ham and chicken, all of that deli meat that's in there that they would slice for you east of the Mississippi is ours."
Cooper Farms has 4 main locations in St. Henry, Ft. Recovery, Oakwood, and Van Wert. They also have 400 family farms in the tri-state area that raise livestock for them and employ 2,300 people including third-generation Coopers.