Thousands of people in the Bahamas were left with almost nothing after Hurricane Dorian and one local company wants to help with the recovery efforts.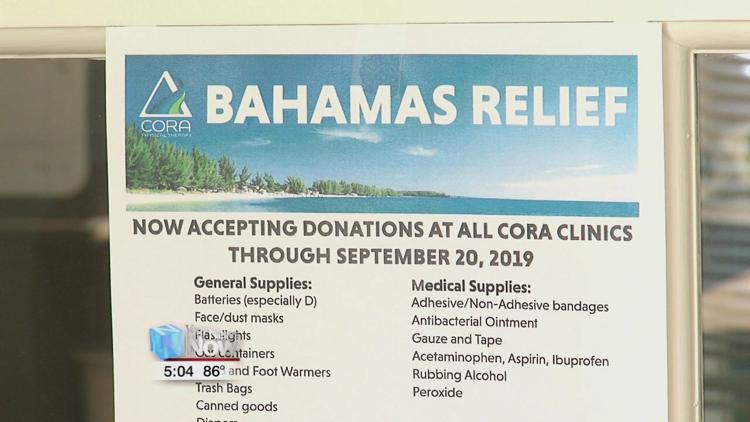 CORA Health Services has a number of clinics in Florida and the employees who work there know all too well about the devastation a hurricane can bring. That's why they decided that all 200 of their locations in 9 states are accepting donations from the public to help the people in the Bahamas. They are looking to collect supplies that can be used in the cleanup efforts as well as personal items to help the people get their lives back to normal.
"One of our core values is to be a service to the communities in which we reside and there's a lot of people that have relatives and family and that's really what the genesis of it, to try and help out and to be that service organization," said Dennis Smith, President and CEO of CORA Health Services.
If you would like to help out, there are drop off bins at their corporate headquarters located on 1110 Shawnee Rd. Lima, Ohio 45805. They're looking for general, medical, and hygiene supplies. Items will be collected until next Friday, September 20th