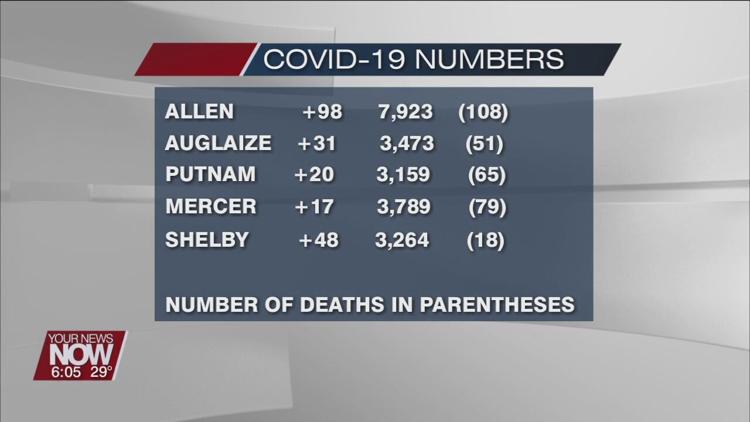 The COVID-19 numbers for December 25th and 26th combined. There were no new deaths reported in West Central Ohio counties. Allen County had the highest number of new cases with 98, Hancock County increased by 66, and Shelby County went up by 48 cases.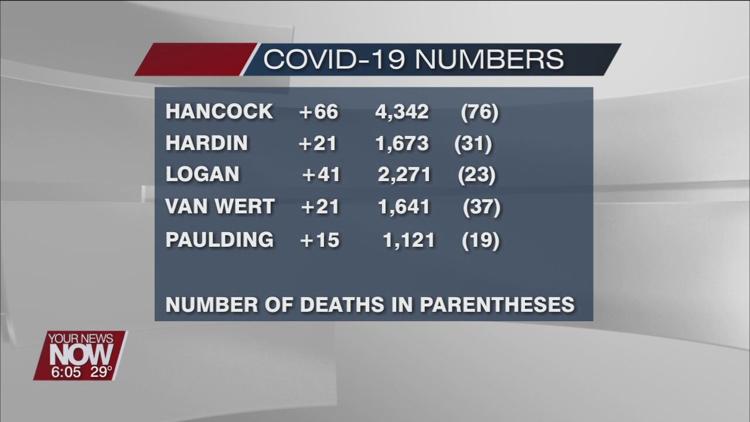 Logan County increased by 41 cases, Auglaize County added 31 cases, Hardin County and Van Wert County had 21 new cases each, Putnam County has 20 new cases, Mercer County has 17 new cases and Paulding County has 15 new cases.
As for statewide numbers for Friday and Saturday, there were only 20 new deaths reported and 11,018 thousand new cases. 168 people had to be hospitalized and only 14 patients were placed in the intensive care unit. The Ohio Department of Health says there are 510,332 people who are presumed recovered from the coronavirus.