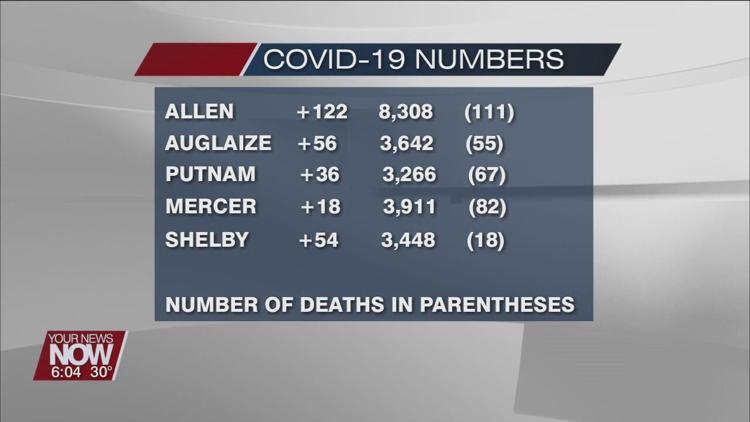 Mercer and Allen Counties are reporting one new death each and Allen county also has 122 new cases. Hancock County added 70 new cases, Auglaize County went up 56 cases and Shelby County had 54 new cases.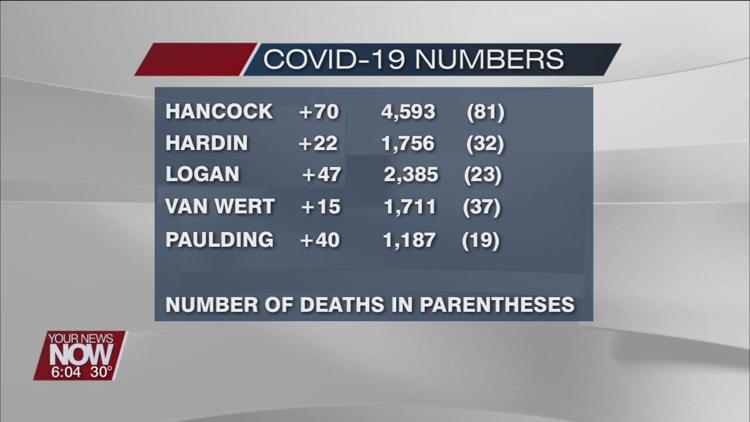 Logan County increased 47 cases, Paulding County had 40 new cases, Putnam County had 36 new cases, Hardin County added 22 new cases, Mercer County increased 18 cases and Van Wert had 15 more cases.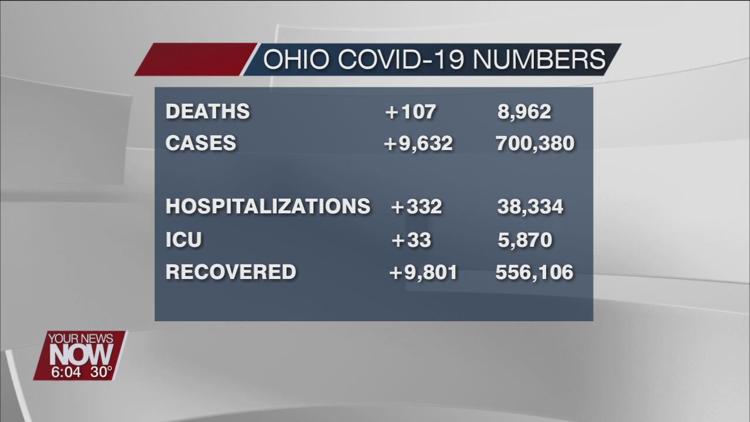 As for statewide numbers, there were 107 new deaths and 9,632 cases. 332 people were admitted to the hospital and 33 patients were placed in the ICU. The Ohio Department of Health is reporting that 556,106 people are presumed recovered from the coronavirus.