It was the first day of classes for the Wapakoneta City School District and students at Cridersville Elementary got some special visitors.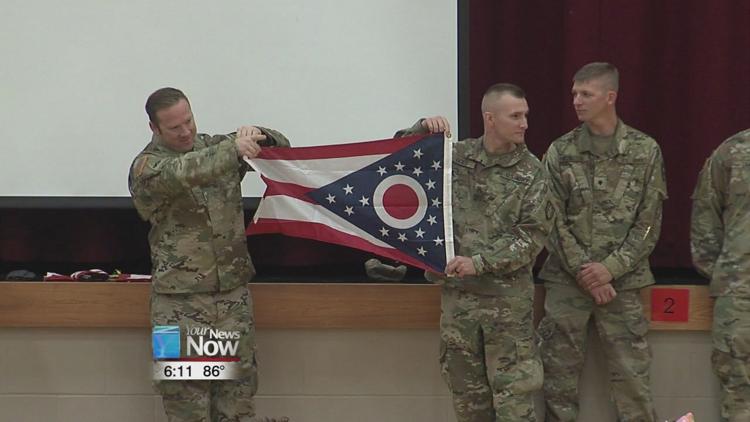 Members of the 304th Engineer Company of the Army Reserve in Lima and Tom Martin of the United States Marine Corp. Detachment 1063 of Lima joining the students as they kicked off the new school year. Martin spoke about the different flags used by the military and the public when showing their patriotism for the United States. He also touched on the importance of the "Pledge of Allegiance". They also held their annual "Rally Around the Flag Pole". They were all honored to attend and happy to serve.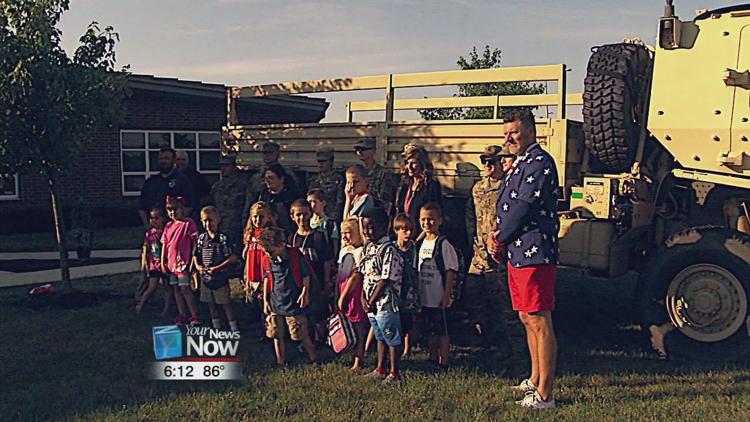 "Gratifying, you know, it enlightens. Everybody's eyes light up and they think they learned something new and you know to me it's rewarding watching kids light up and enjoy it," said Tom Martin, USMC Detachment 1063 Lima.
"It was all about just coming out and supporting the community and local schools really, for us, so just to show our support and help out for a weekend," commented Sgt. 1st Class Joshua Zaha, 304th Engineering Company Lima.
The students also got a chance to take a picture with their guests and one of their heavy-duty cargo vehicles.