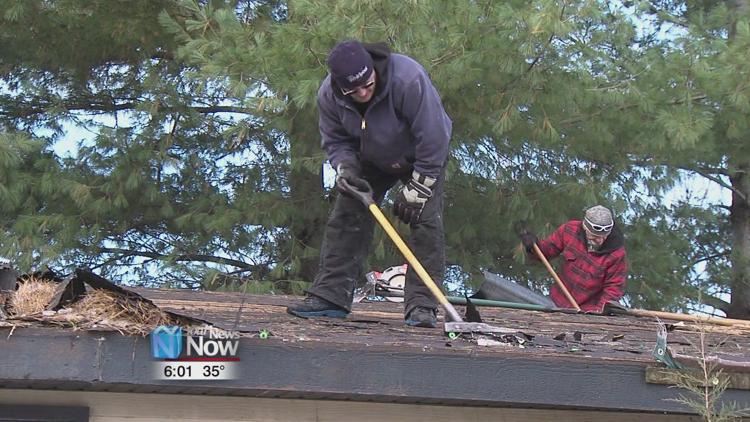 When it's 30 degrees outside, you may not think that would be the best time to re-roof a house, but a group of volunteers did just that to help out a Putnam County couple.
A crew of about 12 volunteers were not wasting any time replacing the roof at home of Larry and Miriam Elkins. The volunteers were there as part of the Habitat for Humanities Critical Home Repair Program. Larry is a Vietnam Veteran and Miriam is a four-time cancer survivor and when they qualified for the program, volunteers came from near and far to help them out.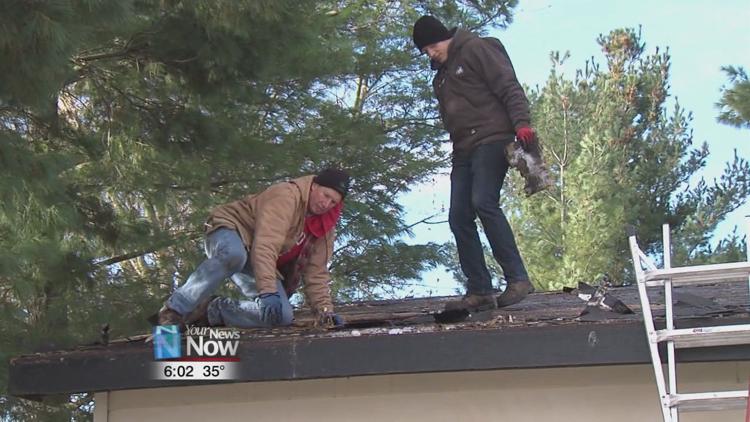 "I think something that we should do is help each other out in times of need. No matter what financial bracket you fall under," says Matt Rau the Ex. Dir. of Putnam County Habitat for Humanity. "There are going to be some time when something happens and is going to need some help. And I think that is what we were put on this Earth to do is help each other out."
The Critical Home Repair Program is a little over 2 years old and in that time Habitat has done around 26 repair projects, including 7 total roof replacements, like this one.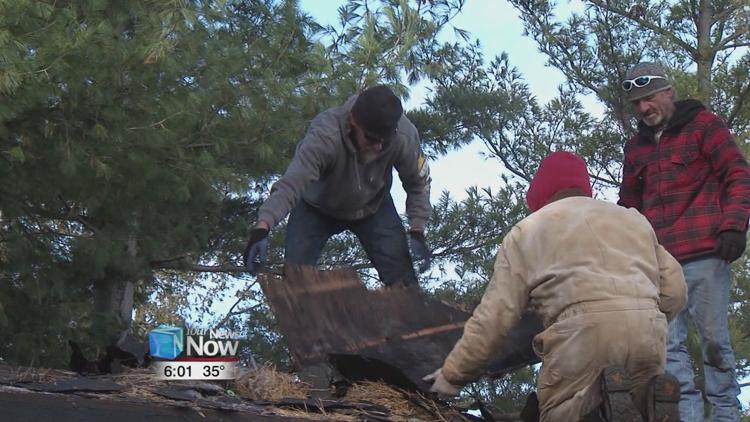 "The Critical Home Repair that Habitat and Putnam County is doing is really helping a lot of folks, for some people would be a minor repair, but for like this its a big thing," adds Charles Schmunk, Pastor of Continental Christ, UMC, and Volunteer. "So they are able to come in and organize the crew, we have a contractor that works with us, it's really just a great thing."
When the last shingle is laid and the final nail is put in the roof, the job may be finished, but the appreciation for the hard work these volunteers put will last for years.
"I feel proud to be part of an organization like Habitat for Humanity, who helps people and I know each and every one of these volunteers here today, that is what they are here for, they feel like it's their mission to give back and that is why they are out here," adds Rau. "No one is out here for a pat on the back, they are out here to do what they feel is necessary."