A historic event for two Lima schools as they bring the community together to support family, friends, and even strangers, who have been impacted by cancer.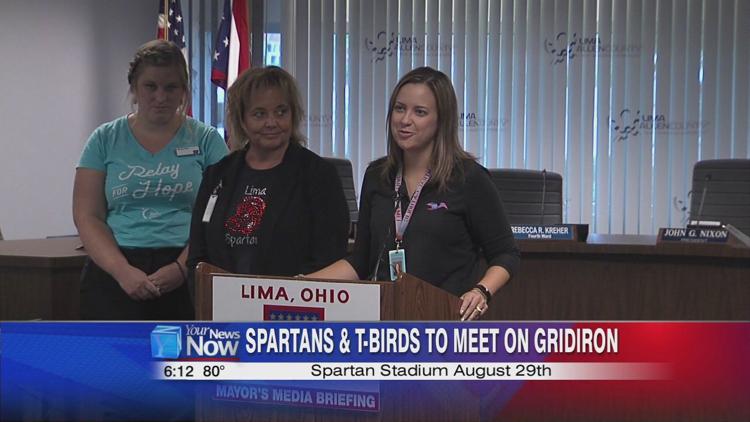 It's called the "Crosstown Gridiron Classic" between Lima Central Catholic and Lima Senior high schools. This will be the first time the schools have met on the football field. Both schools had an opening in their schedule and came up with the idea to support Lima's 25th annual Relay for Life. The game is not designed just for LCC or Spartan fans, it's for anyone and everyone.
"It is more than just a football game, it's about uniting two schools for a common purpose outside of the athletic competition, so we're championing and rallying behind the American Cancer Society," explained Stephanie Williams, LCC principal.
"We're excited and we're anticipating a big crowd and we're doing something for this whole community. Everyone has been affected by cancer in one way or another," commented Jill Ackerman, Lima City Schools superintendent.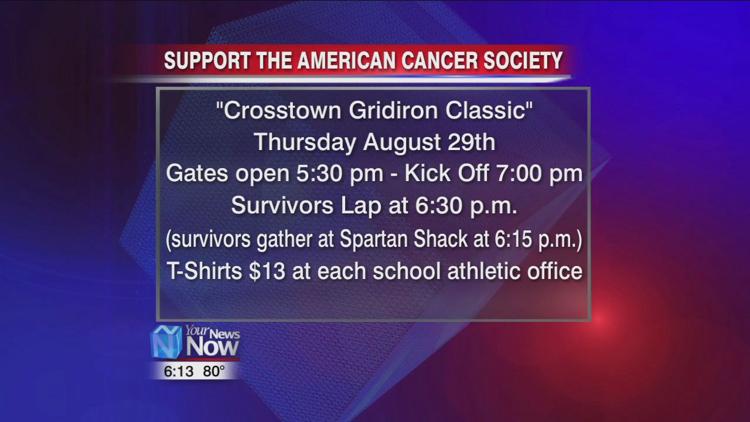 The "Crosstown Gridiron Classic" will be Thursday, August 29th with a 7:00 p.m. kick-off. There will be a pre-game event where they are asking cancer survivors to join in a "Survivor Walk". You can meet at 6:15 p.m. near the Spartan Shack on the northwest side of the stadium. Tickets for the game are $8. Gates open at 5:30 p.m. You can also purchase t-shirts at each athletic office for $13 to support the American Cancer Society and make the game a whiteout.