Ohio Attorney General David Yost and five former attorneys general have joined a call to eliminate statutes of limitations on bringing rape charges in the state.
Yost was joined by former Ohio attorneys general, including Republican Betty Montgomery and Democrat Nancy Rogers during a press conference Monday to ask to make the change. In a letter to lawmakers, they and other former attorneys general signed, recommended that rape should be treated like murder, which has no time limit on when charges can be brought against a suspect. Current law would generally limit rape charges to six years after the crime.
"I don't think that a rapist ought to be able to run out the clock on justice. At the end of the day, that is what this is about," said David Yost, current Republican Ohio Attorney General.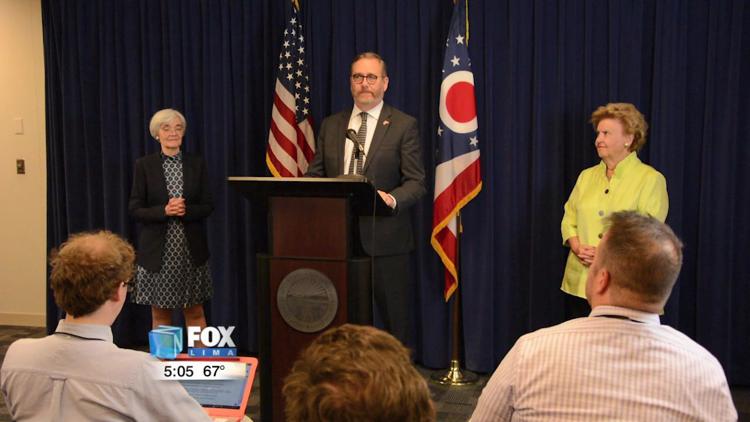 "There are a series of national events that have lead people to understand the kinds of forces that inhibit the reporting sometimes of rape. The fear, the trauma, the society pressures, and with that public understanding of these things, I think it will be feasible, and in other states, we have seen that it is feasible to change the statute of limitations on rape," said Nancy Rogers, former Democratic Ohio Attorney General.
The attorney general's letter follows a similar request made last month by Governor Mike DeWine, following the scandal at Ohio State University involving a team doctor accused of abusing dozens of male students decades ago.