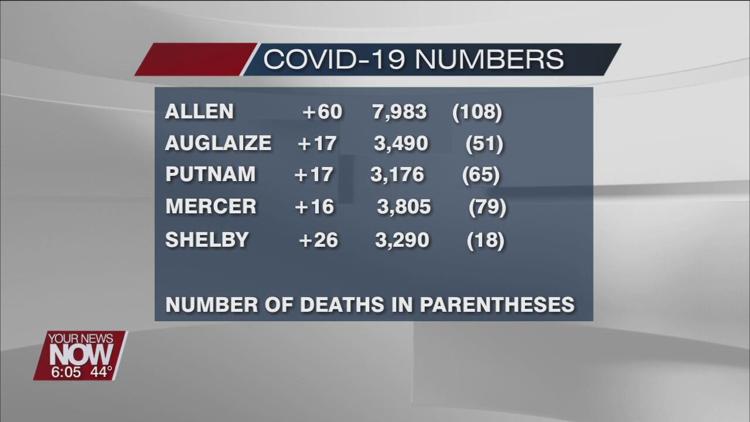 December 27, 2020, COVID-19 Numbers: Hancock County is reporting one new death. As for cases, Allen County had 60 new cases, Hancock County increased by 55 cases and Shelby County went up 26 cases.
Auglaize and Putnam Counties added 17 cases each, Mercer County has 16 new cases, Van Wert County has 13 new cases, Hardin and Logan Counties have 9 new cases each, and Paulding County has 4 more cases.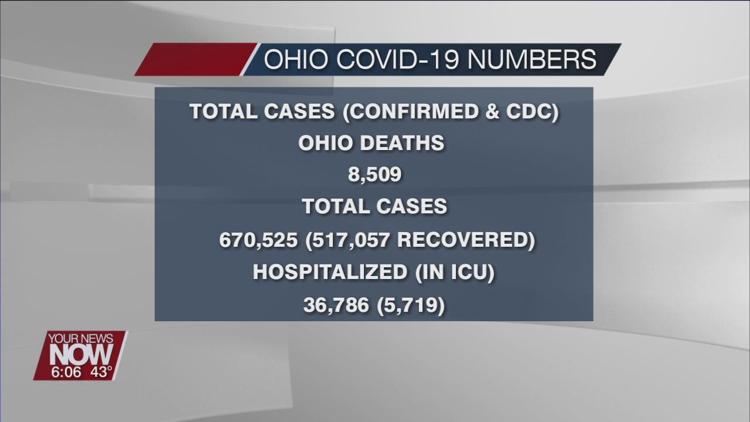 As for statewide numbers, there were 33 new deaths reported today and 5,857 new cases which is below the three-week average of 9,310 cases per day. There were 273 people hospitalized and 30 patients were admitted to the ICU. The Ohio Department of Health says there are 517,057 people presumed recovered from the coronavirus.