The unemployment rate in all 88 Ohio counties jumped in the month of December.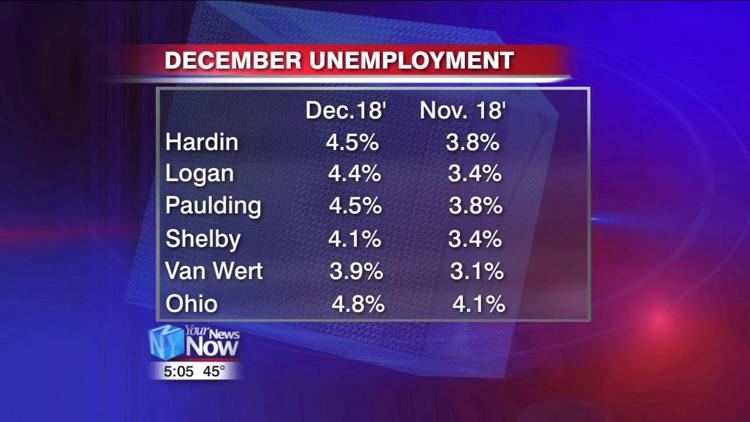 According to Ohio's Job and Family Services, Allen County has the highest unemployment rate in our area at 4.7%, which increased from 3.9% in November. Mercer, Auglaize, Hancock, and Van Wert counties are in the bottom for the lowest unemployment rates in the state.
Putnam and Logan counties had the highest increases in December with 1%. Hardin, Shelby and Paulding counties rose .7% and Van Wert climbed .8%. Overall for the State of Ohio, the unemployment rate jumped from 4.1% in November to 4.8%.