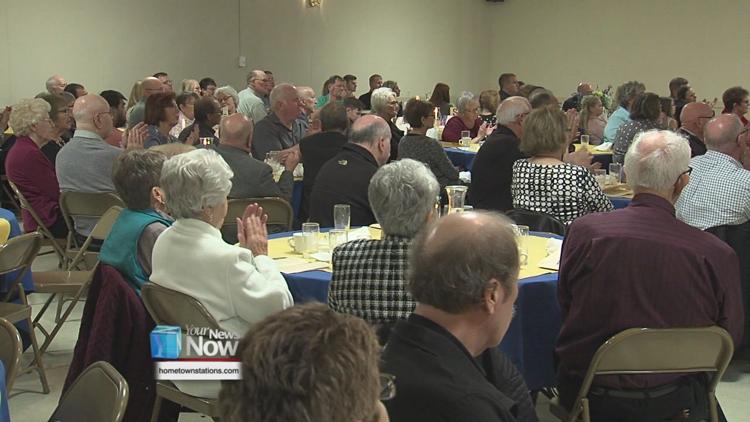 On Sunday afternoon the Delphos community came together at the Knights of Columbus Hall to recognize four new members to the Delphos St. John's Hall of Fame.
Dan Rupert was the first new inductee to be recognized. The 1961 graduate, who was recognized for his professional achievement, worked in the area schools for 43 years impacting so many children's lives.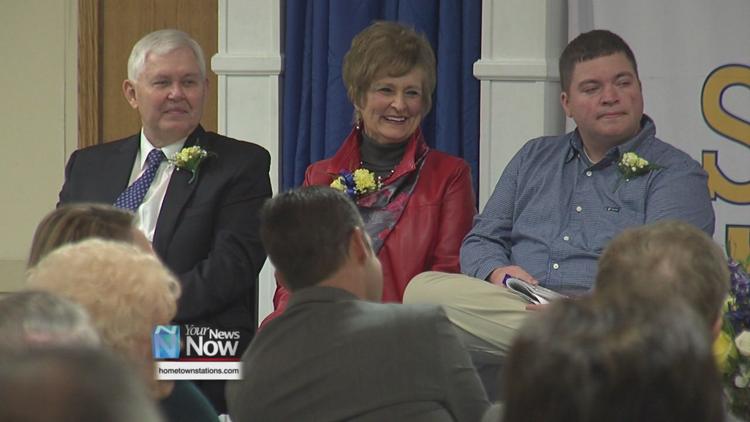 "My teachers and coaches all the way through elementary to high school gave much to me and I always felt kind of a desire to do the same with students," said Rupert.
Lonnie Miller, who was recognized for her service to St. Johns, also felt it was important to give back. For the past 22 years, the 1965 graduate has spent her free time decorating St. Johns church for special occasions and has served on several committees.
"To be recognized is of sheer honor and am privileged to do it. It was done because I love the parish and the school," said Miller.
And the third person to be recognized during the ceremony was the 1969 graduate Mike Gallmeier was recognized for his service to mankind. Last year Gallmeier passed away from brain cancer, but while he was alive he made a huge impact in his community. He served on the city council, became city mayor and was the driving force for Free Food on Us. His family is very proud of his accomplishments.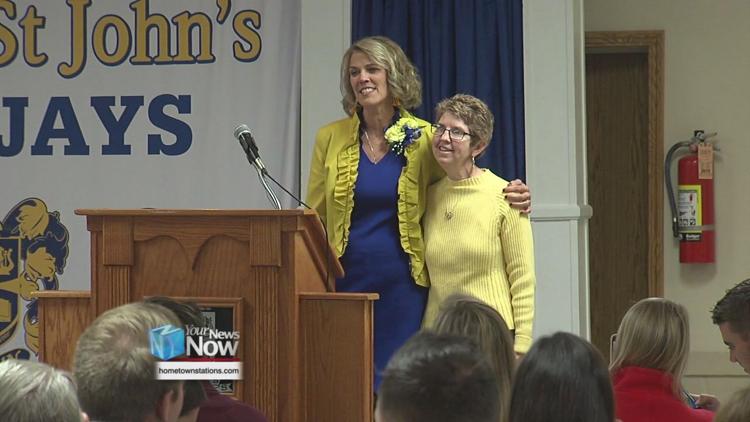 "For me and my whole family it's really an honor," said Deb Gallmeier, Mike Gallmeier's wife. "He would be so humbled."
And being humbled is something that fourth inductee Jeanne Arnzen Gulick says is important. The 1979, who was recognized for her athletic achievement, won the basketball class A and AA state champions while in school and went on to play for basketball at both Northern Kentucky University and Bowling Green State University.
"It's kind of a humbling experience because I think there are so many people who are just as deserving as I am," said Arnzen Gulick So I really kind of accept the award for my team because I feel like no individual is better than a team.
The four inductees are among 64 others that have been inducted since 2003.