A Delphos woman is using her newfound platform to spread a message of anti-bullying.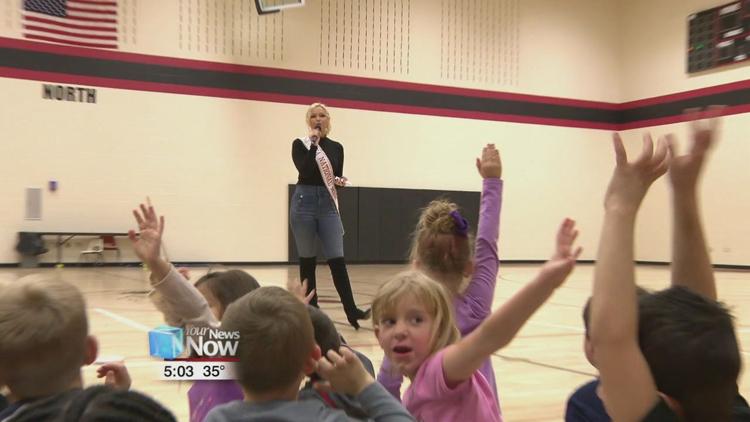 Olivia Miller is the reigning USA National Miss 2019 Queen and has taken her anti-bullying campaign on the road. Miller spoke to nearly 500 students at Shawnee Elmwood Elementary today(11/15/19). Her message was simply to be a buddy, not a bully. She says it's easy to get swept up in all the negativity students are exposed to. She founded the organization #BeTheOne. It's a way for people to support those going through bullying and gets younger students to channel negative energy to positive energy through volunteering.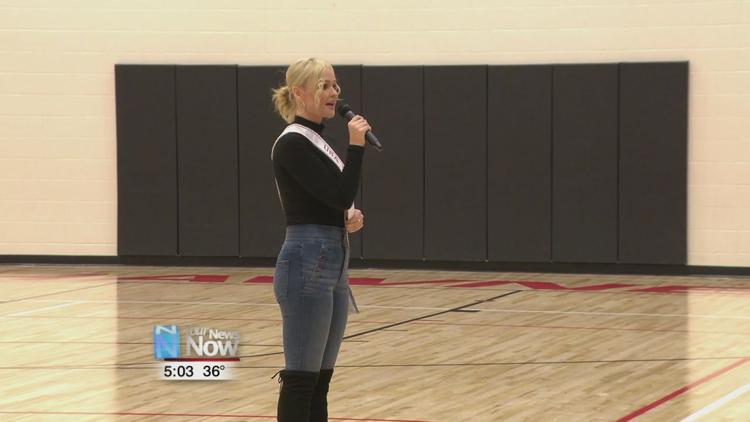 "So I actually just talked to a fifth-grade class earlier today," Miller said. "And so many kids after came up to me right away, thanking me because they felt alone and my words inspired them to talk to a teacher and talk to their friends about it."
Anyone interested in having Miller come speak to a class or school is encouraged to reach out to her on her social media pages.