New information on the body found at Otterbein Cridersville one week ago.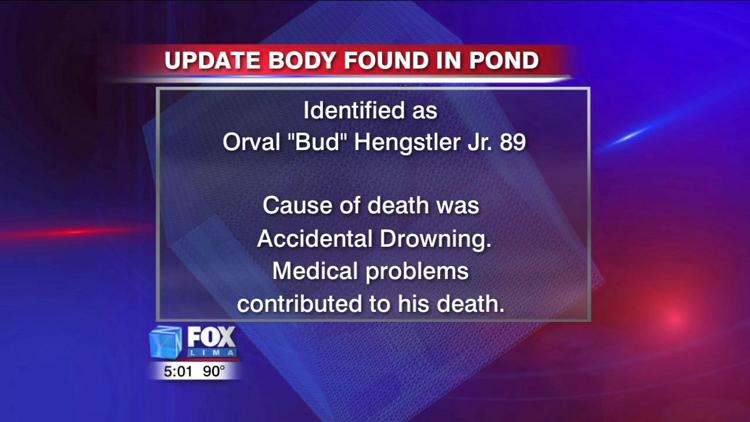 The Auglaize County coroner says the man's death at the facility was due to accidental drowning. Doctor Thomas Freytag says that 89-year-old Orval "Bud" Hengstler's death was due to dry drowning. Hengslter was found in the pond, but there was no water in his lungs. Because of his medical problems, including dementia and a heart problem, Dr. Freytag says his death was instantaneous and did not suffer.
According to the Cridersville Police Department, they were called out to Otterbein around 2:30 in the morning on July 8, 2019, when they noticed Hengstler missing. He was later found in a pond at the facility.