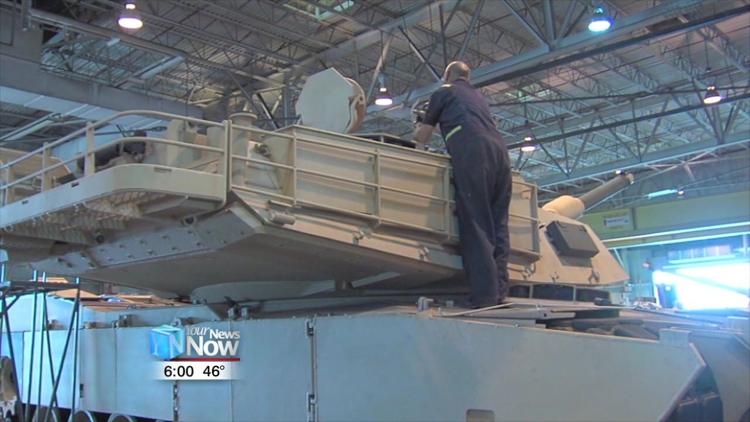 Governor Mike DeWine made an appearance in Lima today (2/06/19) on the heels of one of his newest appointments.
DeWine toured the Joint Systems Manufacturing Center after he named Col. Joseph Zeis to be Senior Advisor for Aerospace and Defense, a position DeWine created in his cabinet. The announcement came earlier today at the Dayton Development Coalition. DeWine said Zeis will look at all military installations in the state and see how we can compete to keep them here as well as expand. Zeis said the position reflects the governors' praise for military installations and the research and development Ohio has to offer.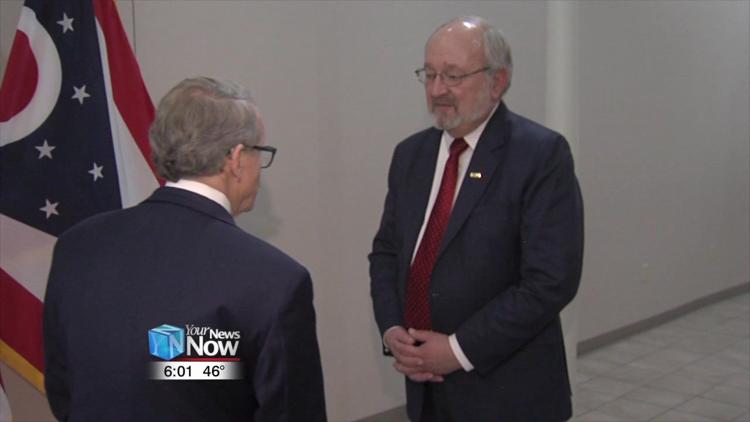 "What I'm seeing today is exciting," said DeWine. "We're seeing Trump administration put a real focus on these tanks and see the work that's done here. Welders who are doing absolutely amazing work is a real testament, I think, to the people in this part of the state."
"Well I look forward to working under the governor's leadership to really work for the best of both military installations, the defense infrastructure to attract business that supports both those military facilities, that defense infrastructure, but also work for the betterment of the folks who are the workforce," said Zeis. "Both in terms of the industrial base and also in terms of the military base as well."
Lima Mayor David Berger said he was pleased to see DeWine visit and see his appointment back up his plan to create a strategy for military assets.