Members of the Delphos Jefferson Girls Basketball teams made a special donation to nursing home residents Tuesday afternoon.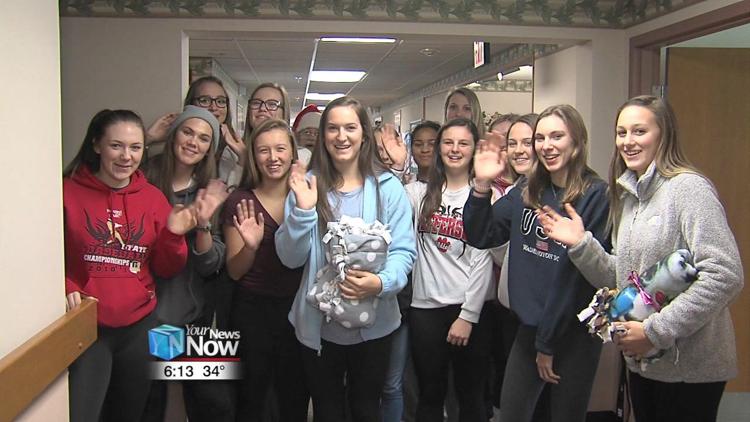 Members of the varsity and junior varsity girls teams made fleece tie blankets for the Alzheimer and dementia residents at Sarah Jane's Nursing Home. The girls stopped by the nursing home to deliver the blankets with some help from Santa and Mrs. Claus.
The idea came from one of the team member's grandmother - and the players say that it was the perfect way to give back to the community.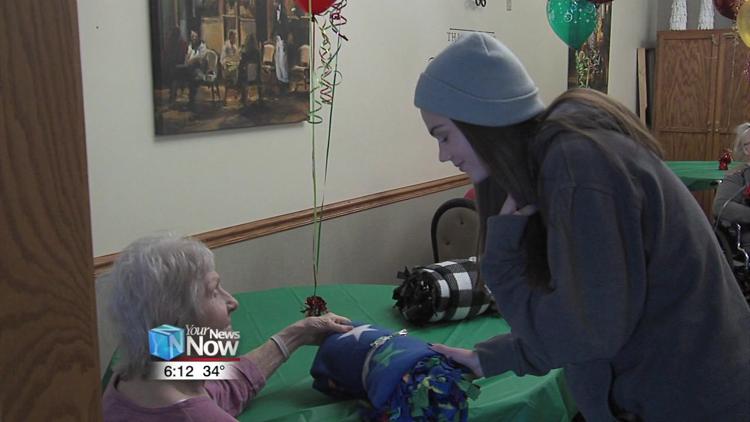 "It's important to show that we are not just a basketball team, but we are also a group of loving girls who want to give back to our community and thank everybody for supporting us through our season," said Addy Stewart.
Overall, the teams made 28 blankets to donate.