The Ohio SPCA is investigating the horrific death of a German Shepherd dog that took place here in Lima last month.
The SPCA says a cruelty investigator responded to a call of a dog that was beaten and set on fire on a set of railroad tracks in the area of 300 East Elm Street and Central Avenue on March 27, 2019. The caller said the suspects were two young black men who were carrying a gas can and started a fire. The owner of the dog in the picture had been looking for the German Shepherd for a couple of months before they learned about the dog's death. The Ohio SPCA is offering a $1,000 reward for information leading to the arrest and conviction of the people responsible for this crime.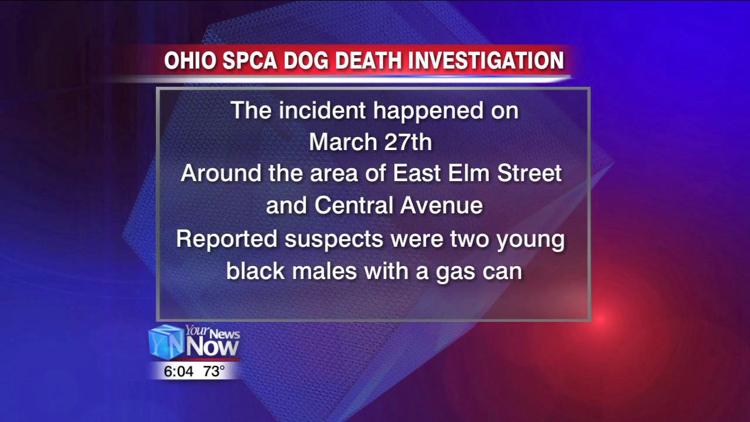 "This starts at a very young age to teach your children to have compassion for animals," said Noah Turner, Ohio SPCA and Humane Society shelter director. "There are a lot of people that just lack it and they don't teach their children to have compassion. So what ends up happening is people don't view these as creatures that feel pain and fear, and they do, they're just like us."
If anyone has information about who is responsible for this dog's death, you are asked to call Ohio SPCA at 419-991-1775.