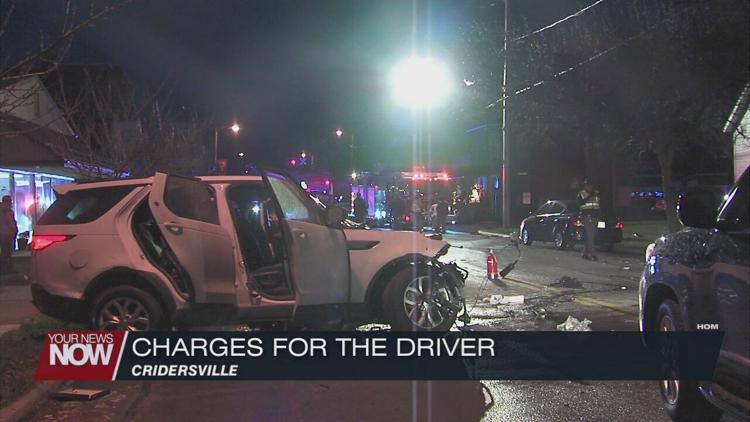 The driver that led police on a high-speed chase that ended with a fiery crash, has been charged with felony fleeing.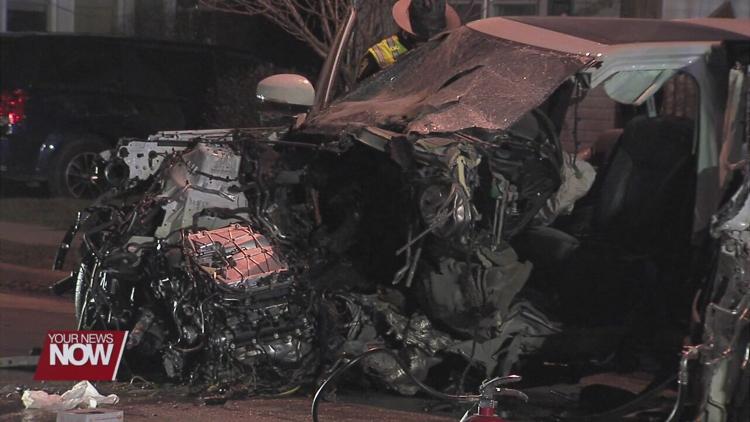 The Ohio State Highway Patrol said David Roper of Michigan was the driver of a 2020 Land Rover that crashed in Cridersville on Dec. 29. Roper was being pulled over for reckless driving on I-75 near Findlay. When the trooper approached, Roper took off. The chase ended when roper exited in Cridersville. He went over the railroad tracks at a high speed, causing him to lose control and crash into two parked cars, and catch fire. Debris from the crash damaged another car and building.
Roper and his passenger Kyle Carson remain in the hospital but are said to be okay. A second passenger was seen running from the crash with a rolling suitcase. The state patrol hasn't located or identified the man.