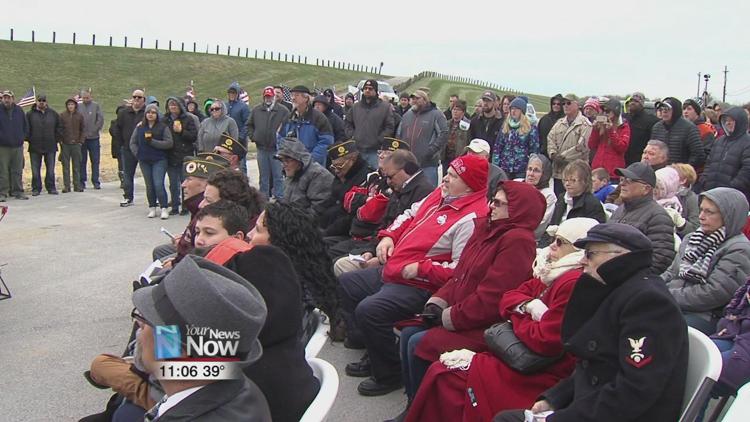 A local Boy Scout inspires a community to make sure that a hero has a fitting memorial at the reservoir that bears his name, and that his actions are never forgotten.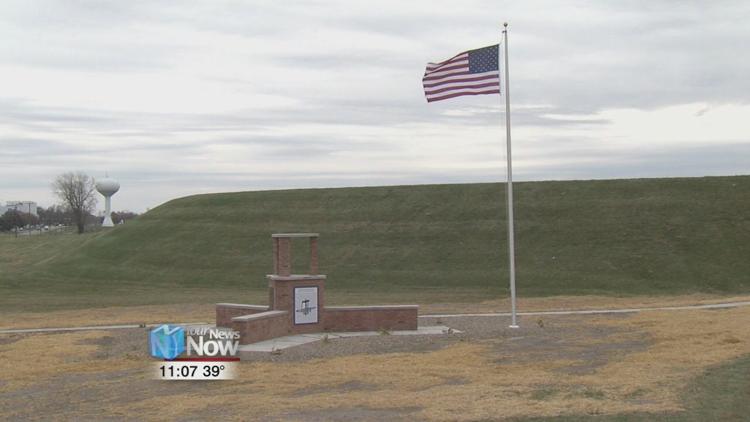 "It's pretty clear in Allen County Ohio, the name William E. Metzger, Jr. will never be forgotten," says Larry Huffman.
On the 75th anniversary of his death, a new memorial was dedicated to the heroism of Medal of Honor recipient 2nd Lt. William Metzger, thanks to Jon Frueh, Jr. Frueh was looking for a project that he could do for his eagle badge and when he saw Metzger's former memorial in disarray, he knew "This is what I wanted to do. It would be really cool to redesign this memorial for Metzger," exclaimed Frueh.
Freuh designed a three-sided memorial with the words sacrifice, loyalty and bravery engraved on each side, from above it looks like a propeller from the bombers that Metzger flew. On the memorial, there is the story of Metzger's heroic actions.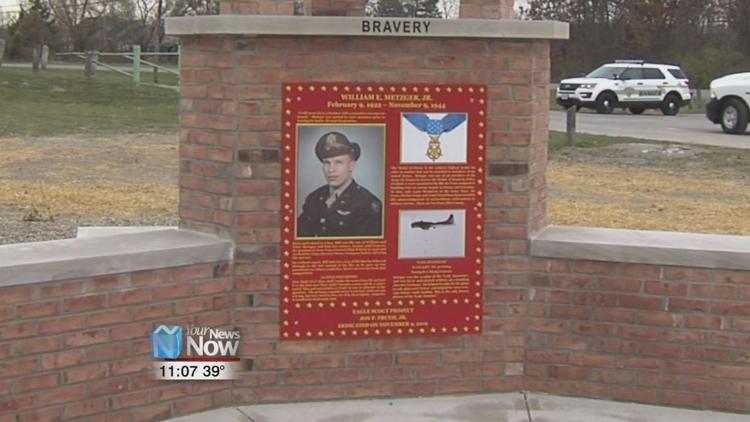 "I didn't entirely know who Metzger was when I started out this project, but as we went along I slowly started to learn about who Metzger was and what he did," added Frueh. "It was really an honor to be able to honor what he did."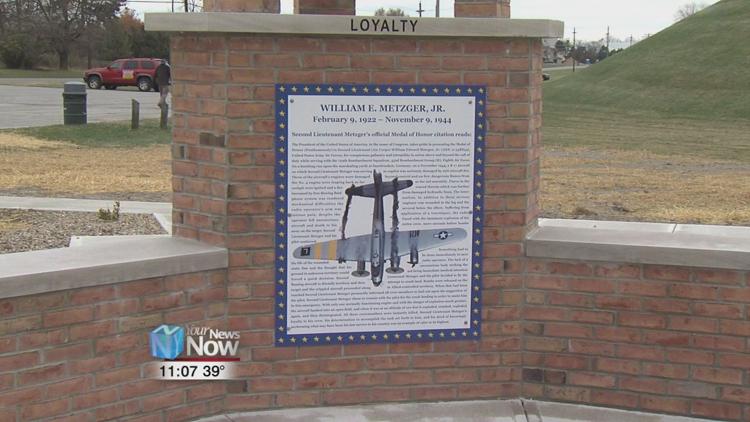 On November 9th, 1944, Metzger was co-pilot of a bomber that was heavily damaged, after delivering their payload The plane only had one fully working engine, He gave his parachute away told everyone to bail out. He decided to stay with the pilot, so they could guide the plane for a landing, but it exploded in the air. His sacrifice saved others lives, and Frueh's project honors that sacrifice.
"The Project that Jon has done here is just tremendous, in honoring a Medal of Honor recipient," says Marc Kogan, Scout Executive for the Black Swamp Area Council. "But also providing something back to the community, by providing leadership to that project."
Through Freuh's leadership and with the help of the community, Metzger's legacy will live on.
"This is a fabulous project," adds Lima's Head Park Ranger Randy Kohli. "It shows American strength morals and values and Allen county folks coming together."