Overnight rains pounded parts of our area causing some devastating flooding.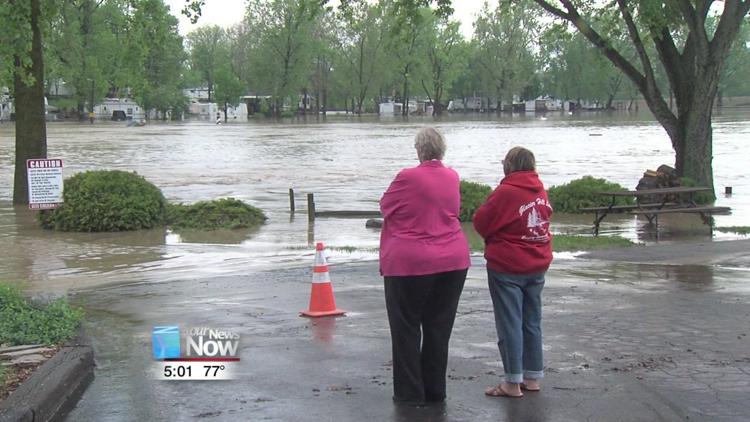 Early this morning, Wapakoneta's water rescue team was called out to Glacier Hills Lake to save a man who was trapped in his camper after floodwaters pushed it off of its wheels. The man had to break out the window with a frying pan to escape the trailer. Another handful of campers were evacuated during the flooding. The campground has been open 45 years and this is the worst flooding they've ever seen. With the summer camping season about to kickoff, the overnight flooding could not have come at a worse time.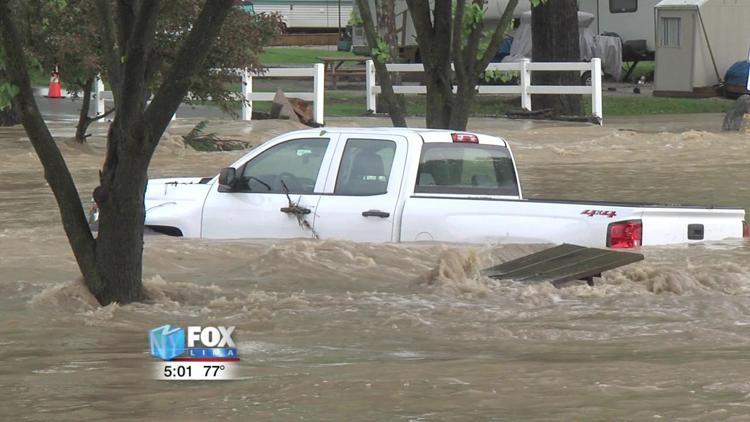 "We have serious road damage, several footbridges are gone, paddle boats, rowboats, I mean the pool is just devastated. Probably 15 to 20 campers have water in them. We all work hard to keep this a nice place and in a matter of hours it's gone, it's tough, it's very tough," said Junior Wuebbenhorst, Glacier Hills Lakes.
Flood waters left roads impassable Friday morning. Law enforcement is reminding the public to mind high water signs if they are still in place and stay out of flood waters.