Members of the Elida High School Men's Chorus brought some of their musical talents to a local senior living facility Wednesday morning.
The group paid a visit to Elmcroft Senior Living to perform several songs for residents and staff. Members of the Men's Chorus say that this is one of the first performances that they've had outside of the stage, and that it was a fun experience to sing for people as a group.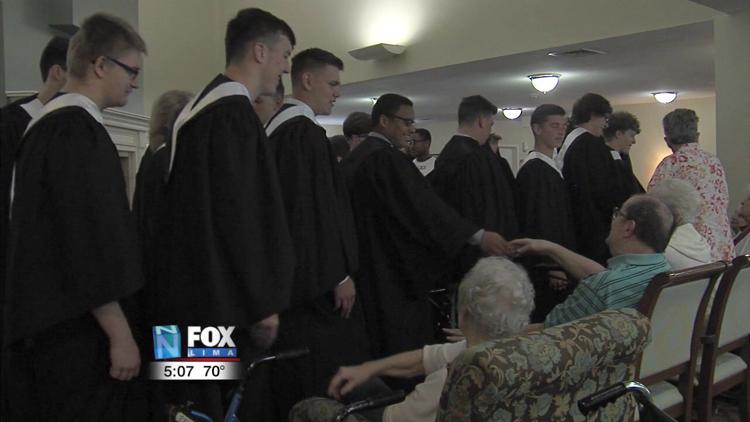 "It's good that people can see us in the Men's Chorus - people usually only see her chamber choir with men and women, but now it's just us, people can see our men's choir, we can show everyone how good we are, and brighten their day up a little bit," said Max Parker, a senior at Elida High School.
Around 30 high school students performed as part of the Men's Chorus.