An Englishman living in Van Wert County changes his plea and is sentenced for unlawful sexual conduct with a minor among other charges.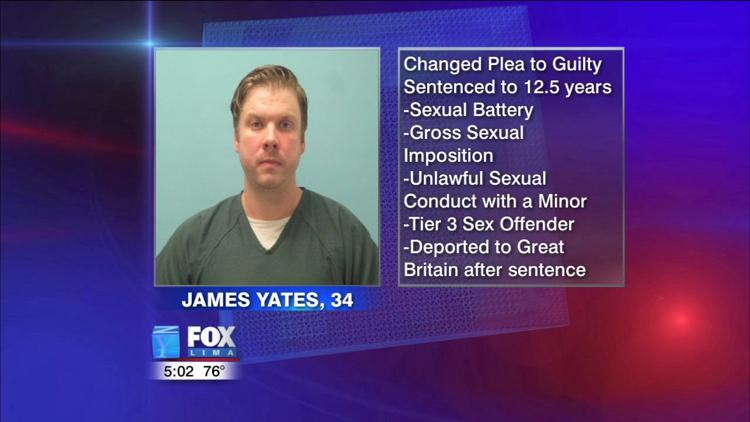 34-year-old James Yates changed his plea from not guilty to guilty on Monday in Van Wert Common Pleas Court. He was facing 9 charges including rape, sexual battery, gross sexual imposition and unlawful sexual conduct with a minor. He was sentenced to 12 and-a-half years in prison to 6 of the original 9 counts.
Yates must classify as a tier 3 sex offender every 90 days for life and he will be deported to his home country of Great Britain upon the completion of his prison sentence.