A discussion erupted on our Facebook page after we asked for people to submit questions concerning the May 7th levy. We talked to the executive director of the Allen County Regional Transit Authority, Shelia Haney, about some of the issues that our followers had with the levy. First what is the levy Allen County voters will see on the ballot?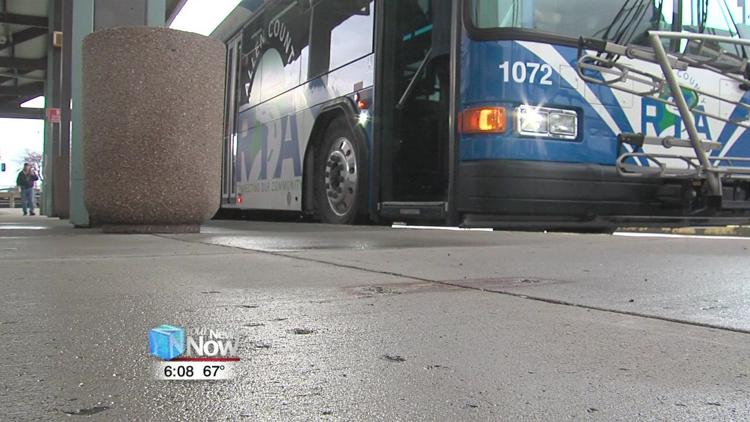 "We are running a sales tax levy for one tenth of a percent for the sales tax here in Allen County and basically what that does, that generates about one point four million in sales tax in Allen County for RTA to use for operating expense," explained Shelia Haney, executive director of Allen County RTA.
People are asking why do you have huge buses when there seems to be very few people riding the bus.
"We get that lot of the big buses, that they see them empty. You have to think about these big buses are running 13, 17 hours a day. So it really depends what time that you are on the bus that you see little, sometimes it's standing room only in the mornings and then in off-peak time, between 10 and 2, it's not as busy, about half the people, and the in the afternoons it's standing room only again. So it's just like an elevator, it runs all day, but it may not be packed every time you get on it," responded Haney.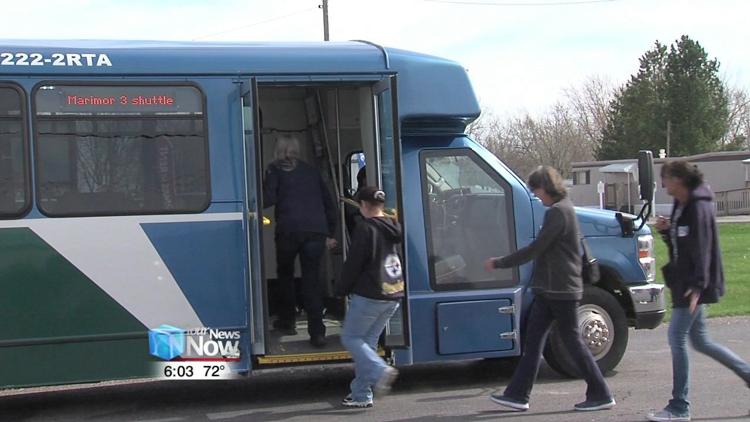 Allen County residents are saying that they are already taxed to death, and are asking why should they spend more money to pay for a service that they don't use or is mainly for residents in Lima?
"By no means is it just the residents of Lima. We have the door to door service, we have 19 vans that are out their running all over, every corner of Allen County. We are picking up children, special needs children, in five different school districts. So it's by no means just Lima. The other thing is, if you have never used the system, it's an economic engine driven for the community. The people that we are picking up and taken to school, taken to work, they're going to work instead of sitting at home and drawing unemployment, they are making that extra effort to get out there and wait for the bus to go to that minimum wage job," said Haney.
There are other means of transportation out there, like ride share services and bicycles. Why support RTA when riders could take advantage of those other services?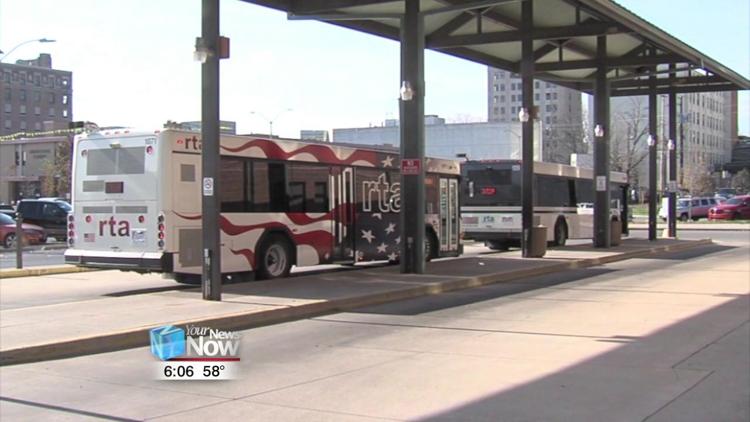 "And that is true, there's a lot of other means for transportation, but not for a dollar. You can ride our bus for a dollar and get clear across town or get to your job so that's 5 dollars a week. You can buy a monthly bus pass for $40 a month. You can't own a car for $40 dollars a month. The bicycles, that's good, we probably transport 200 bikes on all of our buses a month. But what about the winter times, what about the places that you can't get to, and the wheelchairs. You know, we transport, in our peak service, we were transporting over 1,000 wheelchairs a month. What are they going to do if it's a rainy day or we have bad weather. So transportation is more of an economic value, because the other means of transportation, the cab companies or anyone else, is not as efficient and cost savings as of course the larger buses for a dollar," said Haney.