On Wednesday, police officers across Allen County came together for National Peace Officers Memorial Day.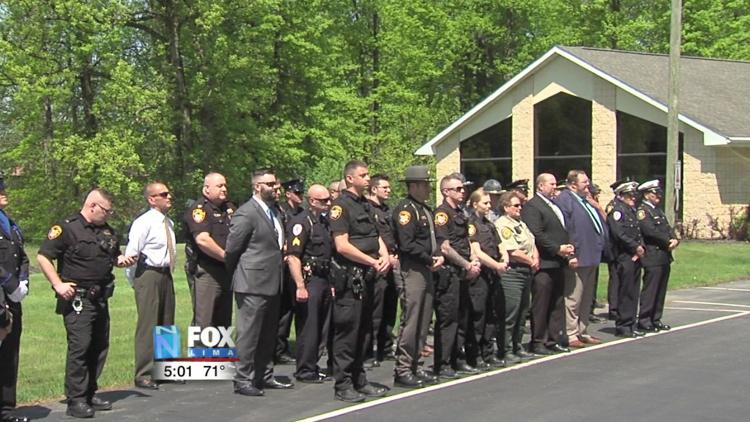 "It reminds us that we are a larger community, we're not just LPD or the sheriff's office," Darrell Ball said, president of the Fraternal Order of Police Lima Lodge #21. "Law enforcement is a nationwide community and we are all brothers and sisters in that community."
The annual event is held during National Police Week and just as they've done since 1962, the Fraternal Order of Police Lodge #21 held a memorial to remember the 10 officers who lost their lives in the line of duty.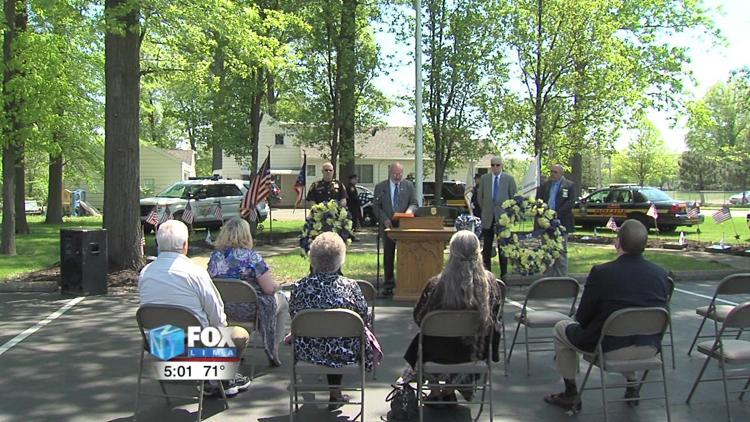 "What we want to do at this kind of a service is call to mind those officers, the sacrifices that they've made," said Ball. "Make the public aware that the members of our profession could be called upon at any time to lay their life down for the community. And that's an obligation we take on willingly."
The service included proclamations from the mayor of Lima and a county commissioner, as well as words from guest speaker Judge Terri Kohlrieser.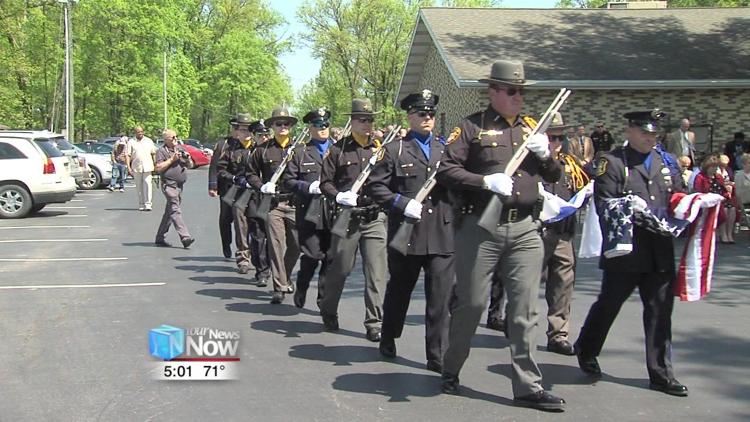 Ball said the country sees between 150 to 175 officers lose their lives in the line of duty each year. The last officer to lose their life in the line of duty in Allen County came in 1974. But even if police have remained fairly safe in the last 45 years, there's a reason to remind the community about those we've lost.
"They're not just names," Kohlrieser said. "They were sons, they were fathers, they were husbands. They were brothers in arms and we should remember someone who died in 1927 the same way we remember someone who dies in 2019 if they are dying in service to us. We owe them that honor."