A man convicted of a double murder will soon be up for parole and the victims' family is asking for the public's help to keep him behind bars.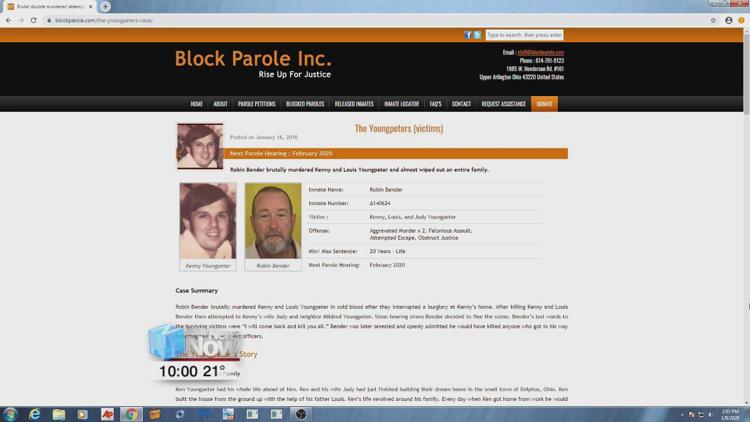 Robin Bender, of Columbus Grove, was convicted of murder back in 1974 for killing Kenny and his father, Louis Youngpeter, during a burglary on their family farm. He also attempted to Judy Youngpeter, Kenny's wife, who was looking to help during the attack. Before he fled the scene he threatened to come back and kill the family. He was sentenced to 20 years to life for the murders.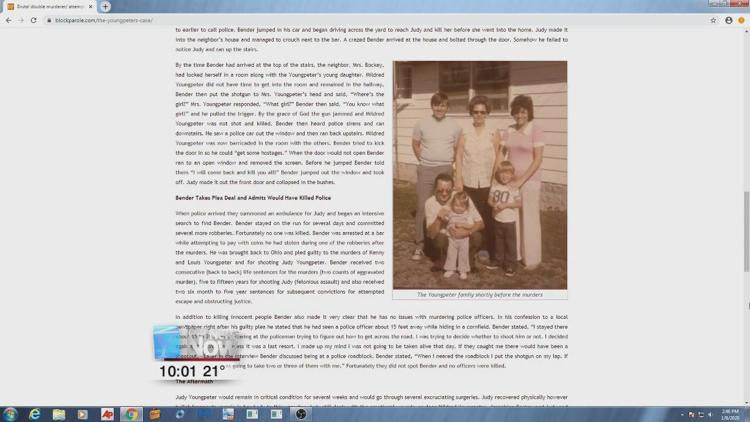 Robin Bender is up for parole again in February and the family is looking to prevent that from happening. If you would like to sign a petition to keep him locked up go to the website https://www.blockparole.com/ and search for Robin Bender.