It was a beautiful day to be out on the farm, or have the farm brought to you.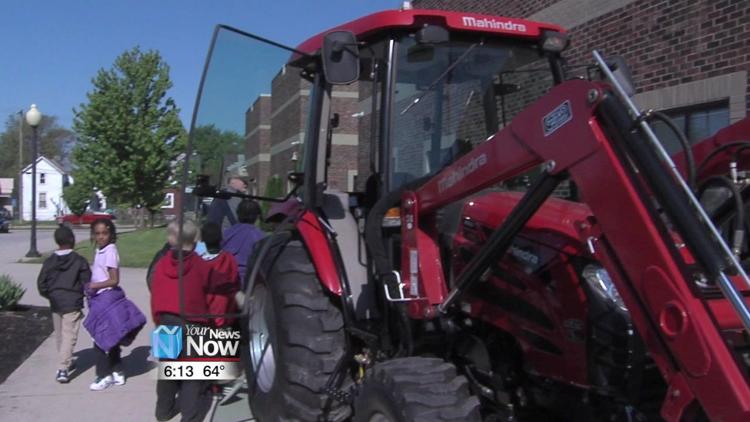 That's just what happened at Lima City Schools South Science and Technology Magnet school. Cows, sheep, chickens, and rabbits seemed to be the popular stops as kindergartners and 4th graders throughout the school district got to be up close and personal with the animals. The youngsters also got lessons on farm equipment, healthy eating, and exercise along with the chance to make butter. Their guides for the annual Farm Day were 7th graders who were happy to introduce the younger students to agriculture.
"Some of them are learning about the animals and how they're like raised and everything and what happens with them and what they're for and then others is just teaching them about like the Earth and plants and everything," said Hailey Hahn, 7th grader and tour guide.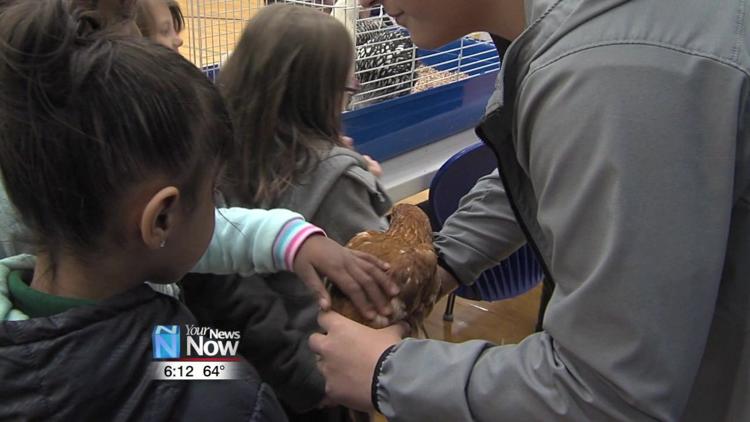 "I feel so good cause I like little kids and so like because they're in kindergarten it's super nice of them like they nice and stuff, they don't like, don't be real hyper but they're like a little bit hyper and stuff," said Armani Mahone, 7th grader and tour guide.
Students also got a wagon ride from Lima's Community-Oriented Police officers. This is the 8th year for the Farm Day at South.