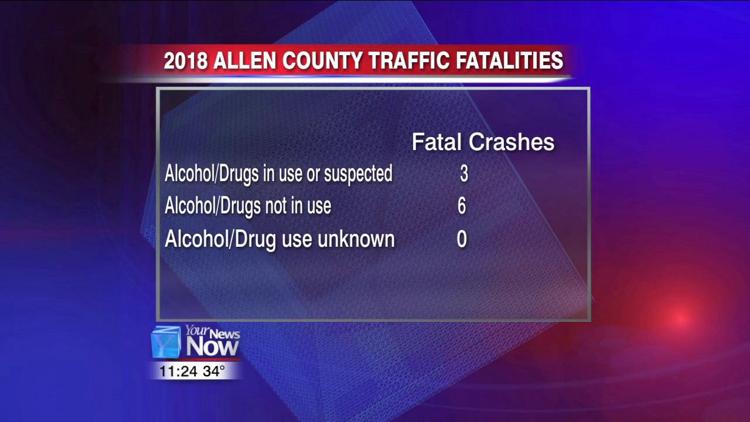 Fatal crashes in Allen County dropped in 2018, this according to the Lima-Allen County Safe Community Coalition.
Allen County rounded out the year with no car accident fatalities in the month of December. The year as a whole saw nine crashes that resulted in a total of twelve fatalities. The number of crashes is down from 2017, which saw 11 fatal crashes.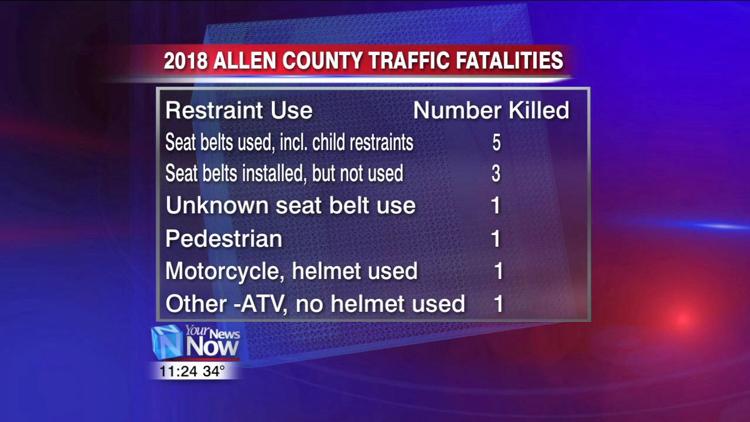 Most of the accidents happened on state or federal highways, with six taking place on highways, two on county roads, and one on a township road. Alcohol and drug use was suspected in just three of those accidents.
Three of those killed had not used their seat belts, and five others who died had used all seat belts and child restraints. One pedestrian was killed as well as one motorcyclist, who was wearing a helmet at the time.
Another fatality involved an ATV in which someone was not wearing a helmet.