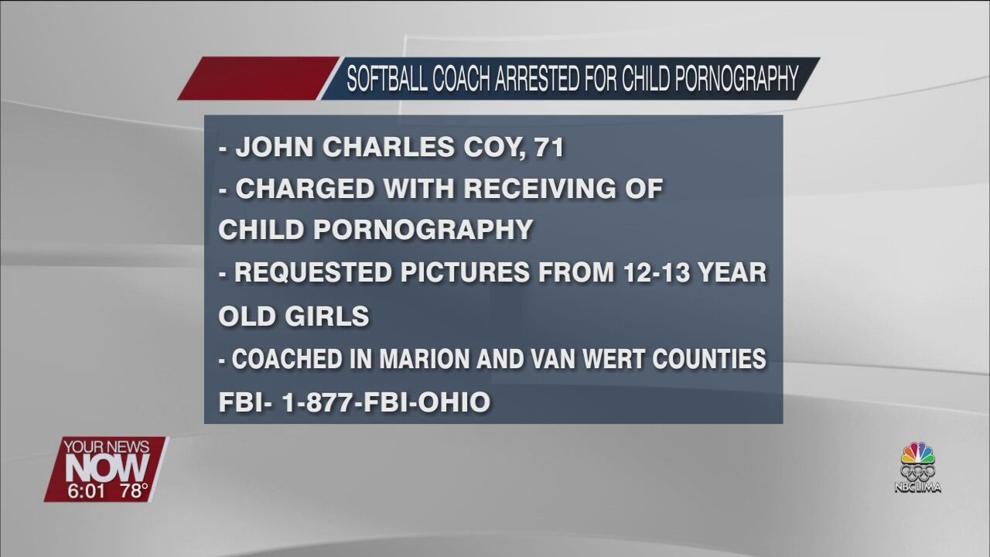 The Federal Bureau of Investigation arrests a man living in Van Wert County for child pornography.
71-year-old John Charles Coy was taken into custody last week and is facing one count of receiving child pornography. The indictment says Coy allegedly requested sexually suggestive pictures of 12 to 13-year-old girls for who he was a softball coach in Marion County. Besides Marion County, he has also coached youth softball in Van Wert County and traveled throughout the region as a truck driver.
The FBI is looking for any additional people who believed they have had inappropriate sexual interaction with Coy or could have been groomed by Coy for future sexual interaction. If you have information, you are asked to call the agency.