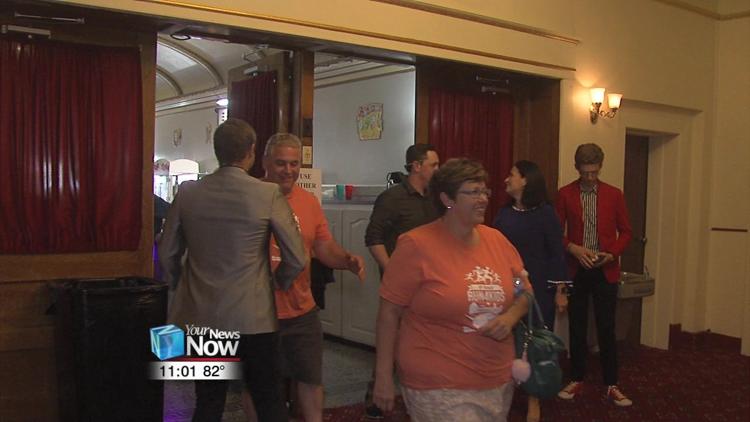 A Wapakoneta native premiered his first feature film in the theater that sparked his love of movies.
Cedric Gegel held a showing of his film Cadia: the World Within at the Wapa Theater Saturday night. The film features Emmy and Golden Globe-nominated actor Corbin Bernsen (L.A. Law) and James Phelps, who played the role of Fred Weasley in the Harry Potter franchise. Gegel says the themes of the film were inspired by his life growing up in Wapak, and bringing it back to his hometown is all the more special because he was actually able to film a portion of the film in town.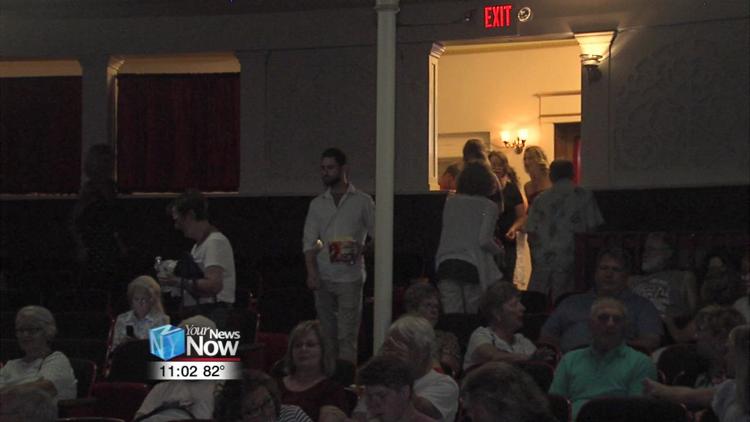 "It was cool to actually bring it back here because we filmed in the woods that I used to play in growing up," said Gegel, who wrote, directed, and was a co-executive producer for the film. "I used to pretend that that was a mystical forest and then we got to turn it into one. Being able to bring it back here and shoot at the Temple of Tolerance, which is a local location that's really, really cool and shoot in that same forest, and then bring it back here and show it here is really, really cool and to have so many people from my childhood that are coming out to support it is really very humbling."
Gegel says he and his team are working on getting the film on streaming platforms for everyone to see.