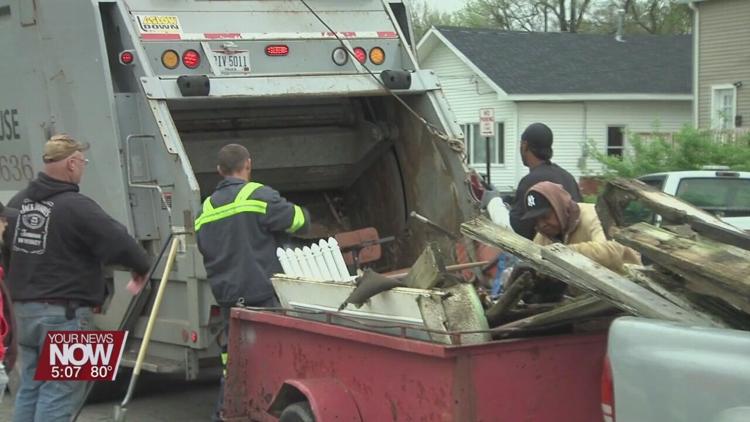 It is definitely making an impact and Saturday, September 26th, is the last chance for Lima residents to take advantage of the free service this year.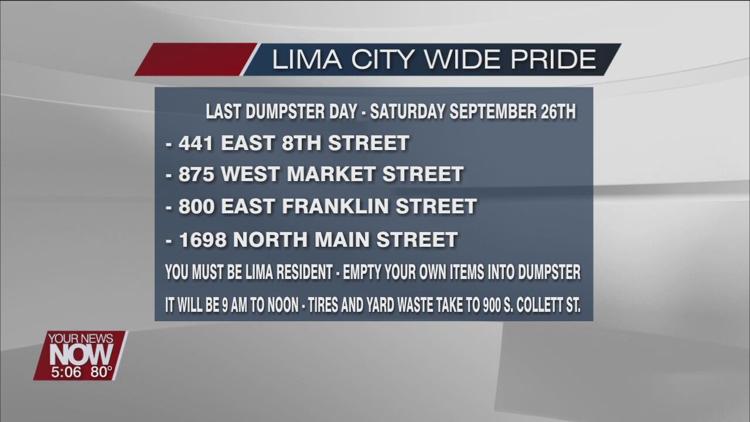 The last City Wide Pride dumpster sites will be from 9 a.m. until noon Saturday. There will be 4 sites across the city that you can dispose of a wide variety of items to help you clean up your home, property, or neighborhood. Residents will have to unload their own vehicles, so bring help if needed. This dumpster day runs along with the city's Community Impact Week to get residents to do something as simple as picking up trash to make an impact in the community.
"You can do it independently. You can start a clean-up; you can do that all on your own, even your family. You know, if you take your family members and do a neighborhood clean-up, that's still impacting your neighborhood in a very positive way and that's really all we're looking for is for for neighborhoods during this week to just express themselves and get out and definitely show their love for their community."
Swanson says you just don't have to do it during Community Impact Week but doing something all year round can really make a difference as well.
The dumpsters are located at 441 East 8th Street, 875 West Market Street, 800 East Franklin Street, and 1698 North Main Street.