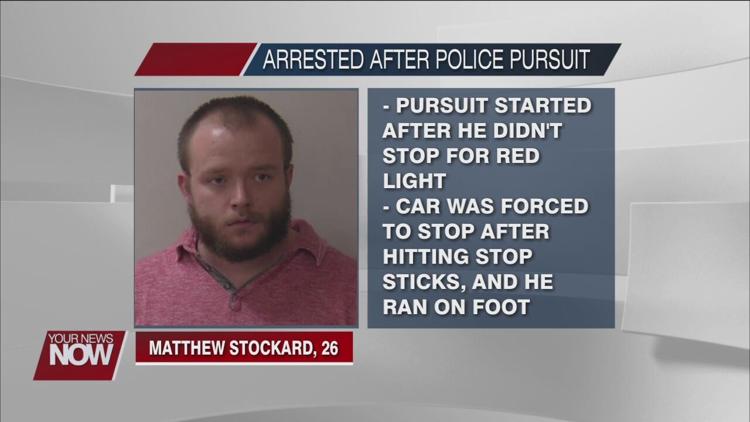 A Findlay man was arrested after a short pursuit early Wednesday morning.
26-year-old Matthew Stockard is facing a charge of not complying with the order of a police officer after he led law enforcement on an eight and a half mile pursuit. According to the Findlay Police Department, around 1 a.m. on November 4th, officers saw Stockard's vehicle not stop for a red light on North Main Street. They tried to pull him over, but he refused. The pursuit did not get over 30 mph. Police deployed stop sticks, which damaged Stockard's tires forcing him to stop.
He got out and tried to run away, but police used a bean bag round to take Stockard down and into custody. He was taken to the hospital to be treated for his injuries.