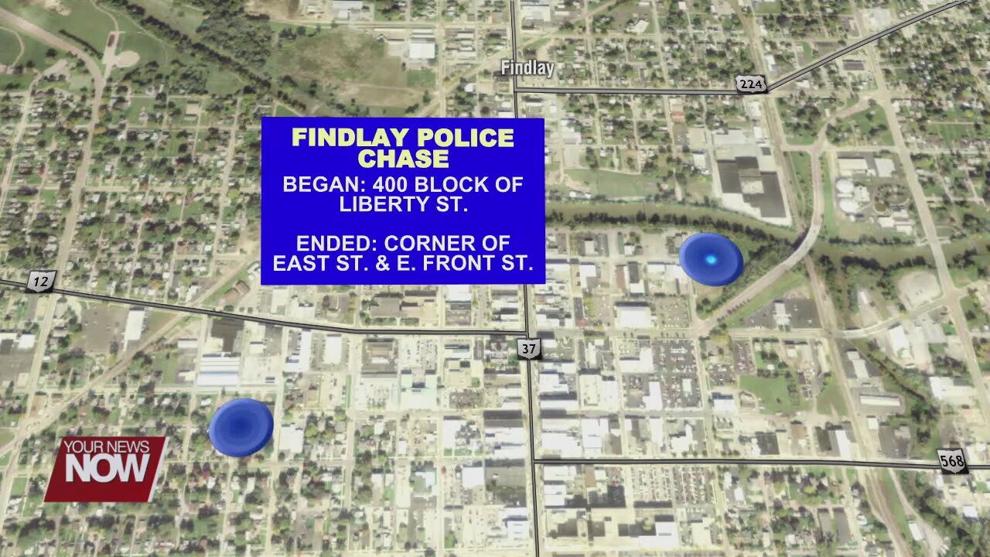 A chase in Hancock County early Friday morning lands two people behind bars.
The Findlay Police Department says that around 3:30 a.m., an officer tried to stop Johnathin Hinojosa after he was spotted driving the wrong way on a one-way street in the 400 block of Liberty Street. Hinojosa allegedly drove off, leading police on a 2 and a half-mile chase which hit speeds of 70 miles per hour and ended when the suspect crashed into a tree at the corner of East and Front streets. Police say Hinojosa ran off and was caught and bit by a police dog who found him hiding behind a tree in the woods.
He and a passenger, 20-year-old Azlynn Brown of Fostoria, face a long list of charges including several drug counts.
Media Release from Findlay PD 3/5/2021: Officers attempted to stop a 2005 Maroon Mercury Sable for driving wrong way on one way street.  The vehicle failed to comply and fled from the Officer.  After a 2 1/2 mile pursuit with speeds up to 70 mph, the vehicle crashed into a tree off the corner of East St. and E. Front St.  The driver, identified as Johnathin M. Hinojosa, then fled on foot into the wooded area.  Officer K-9 unit was deployed and located Johnathin hiding behind a tree along the Blanchard River.  Johnathin sustained a K9 bite and was taken into custody.  The passenger of the vehicle,   Azlynn R. Brown 20 yoa of Fostoria was also arrested for possession of drugs and drug paraphernalia and Falsification. 
Johnathin Hinojosa was issued citations for Driving Under Suspension and Wrong Way on One Way, arrested and placed in Hancock County Jail on Felony charge of Fail to Comply with Officers and Possession of Dangerous Drugs.  Azlynn Brown was arrested and placed in Hancock County Jail for Possession of drugs and Drug Paraphernalia and Falsification.