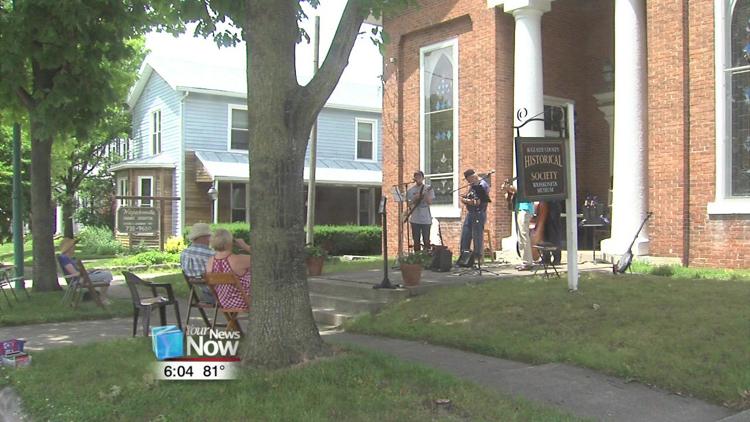 People in Wapakoneta spent the afternoon enjoying the musical talent produced by Auglaize County.
The First on the Moon 50th Anniversary Celebration Committee hosted the first Porch Music Festival to honor Neil Armstrong's appreciation for music. Local bluegrass, country, and gospel acts set up on porches in town, all bringing at least one space or moon-themed song with them. Because music was important to Armstrong throughout his life, the celebration committee wanted to showcase the talent living in the county today.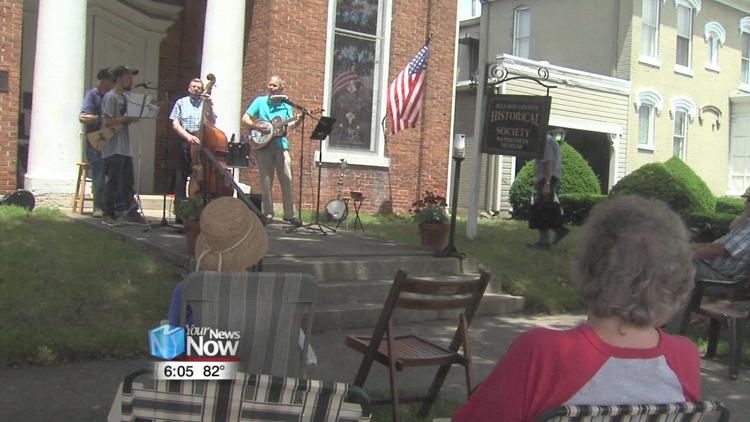 "Auglaize County has so much talent and so many musicians that are willing to share and this gives people an opportunity to hear whatever type of music they like," said Marlene Graf, a member of the Community Events Committee.
The next event on the agenda for the 50th Anniversary Celebration will be the tours of Armstrong's family church, St. Paul United Church of Christ, which will take place on Thursday, July 5th at 1 pm.