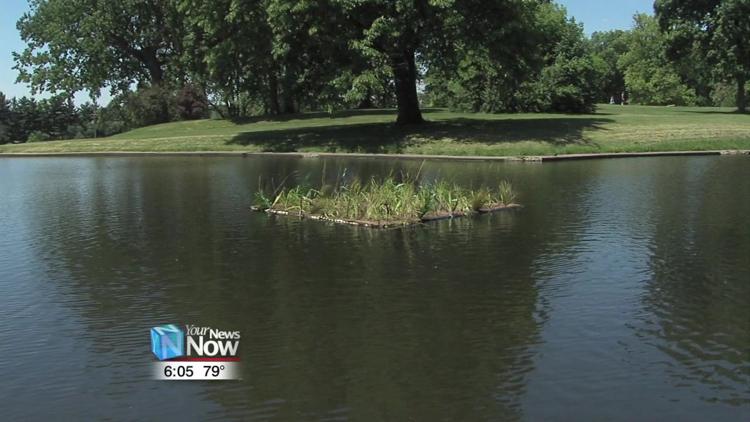 A collaboration between the City of Lima and the Allen Soil and Water Conservation District may help improve water quality in the city parks.
The Floating Wetlands are now at two ponds in Faurot Park thanks to a group of college interns working on green best management practices.  They are designed to reduce excess nutrients within the ponds system, as the plants will feed off them acting as a biological filter. The design of the wetlands was done by the interns allowing it to float in the water with 18-different types of plants with their root systems expanding in the water. The students will continue to monitor them over the next year.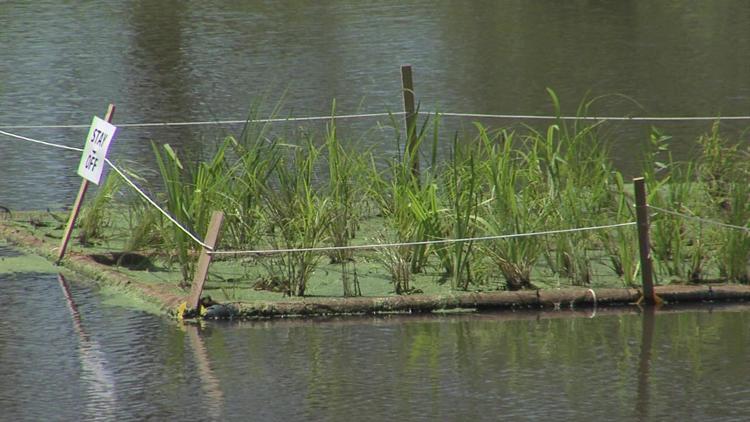 "It's not something that is going to just be in two weeks the algae is going to be gone, or the water is going to be better," says Cooper Wall, Floating Wetland Intern. "Check back in a year or two, especially go back in the fall, and get another sample and hopefully the nutrient levels will be down.  But over the next few years, we are hoping that we don't have to put anything else in the water, the plants will be working to take care of the algae."
The Floating Wetlands are anchored down and will remain in the ponds throughout the entire year.