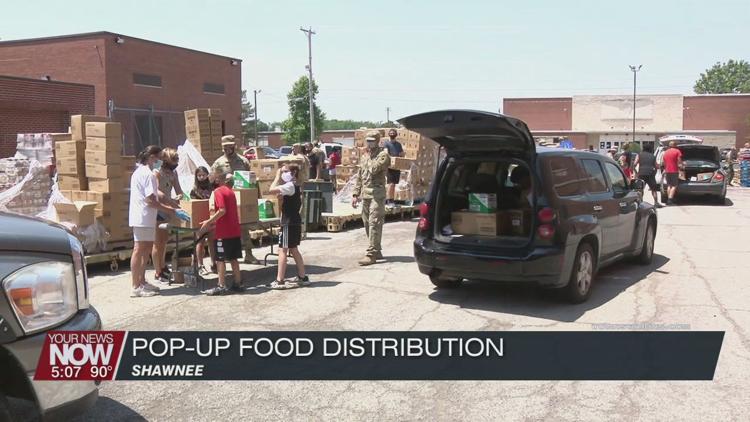 Families in need in Shawnee received some help Tuesday afternoon with a food distribution event.
The event was organized by Shawnee Local Schools, the West Ohio Food Bank, and the National Guard, and was held at Shawnee Middle School. Assorted food items including produce were given out to families driving through.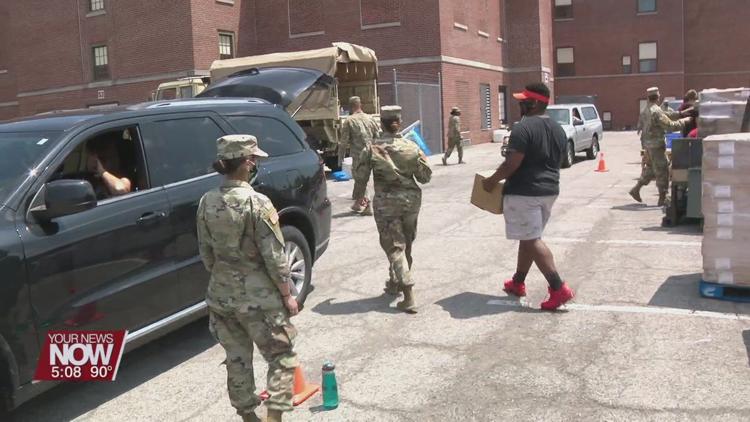 Those with Shawnee schools say that an event like this goes along with their goal of encouraging their students to do their part to help out the community at large: "That's part of our mission as a district; we try to extend that into our curriculum on a day-to-day basis as far as teaching our kids, and you'll see a lot of our students participating in this effort, and that's terrific for us," said James Kanable, superintendent of Shawnee Local Schools. "It feels that we're making those strides in many areas for our kids to learn more than just in the classroom."
Around 400 families were expected at the distribution event.