After a winter-like beginning to the week, warmer air is on the way! Today is shaping up to be a much nicer day as clouds give way to decent sunshine by afternoon. Temperatures should rebound to around 50°.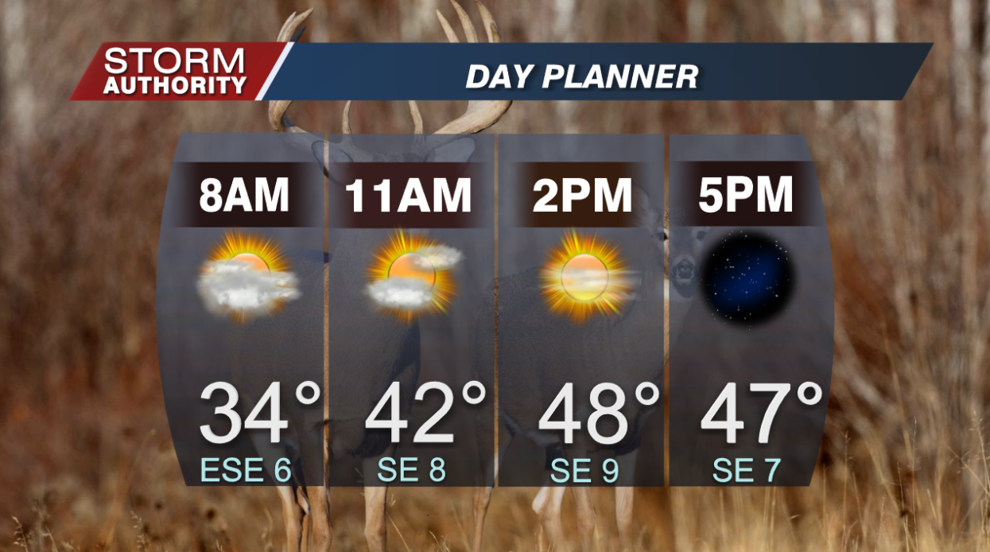 Tonight, temperatures briefly fall to the lower 40s by mid-evening. However, a warm front lifts through after midnight, causing temperatures to rise significantly. By daybreak Wednesday, temperatures should be in the upper 50s! Clouds will increase, and a shower or two could pass through later in the night. Expect increasingly breezy conditions as well.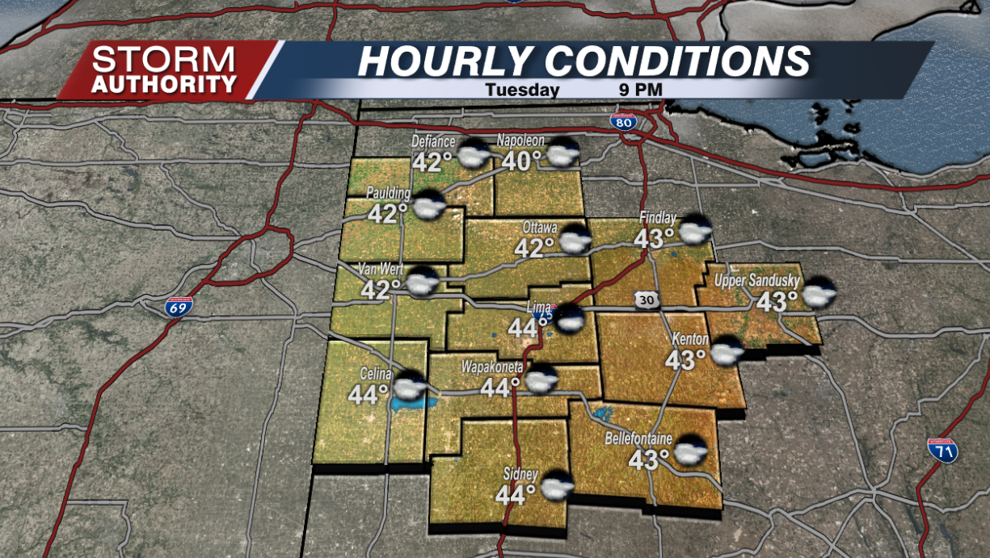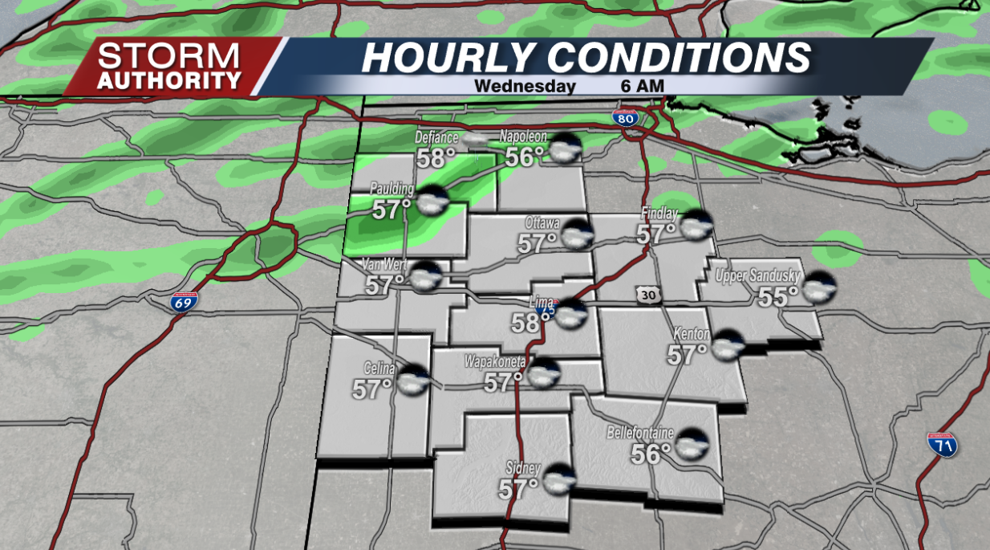 Wednesday is a very mild and windy day with temperatures in the lower to middle 60s. It will be quite overcast, but any rain will be spotty at best. Mainly dry weather conditions are expected during the daylight hours. Winds could gust to 35 mph.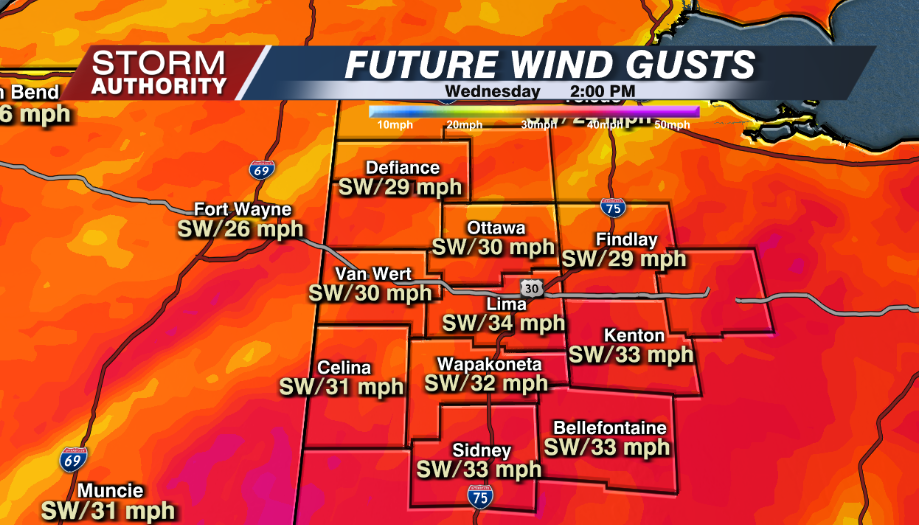 Rainy conditions for Wednesday night as a strong cold front passes. Rain should amount to around a quarter of an inch areawide.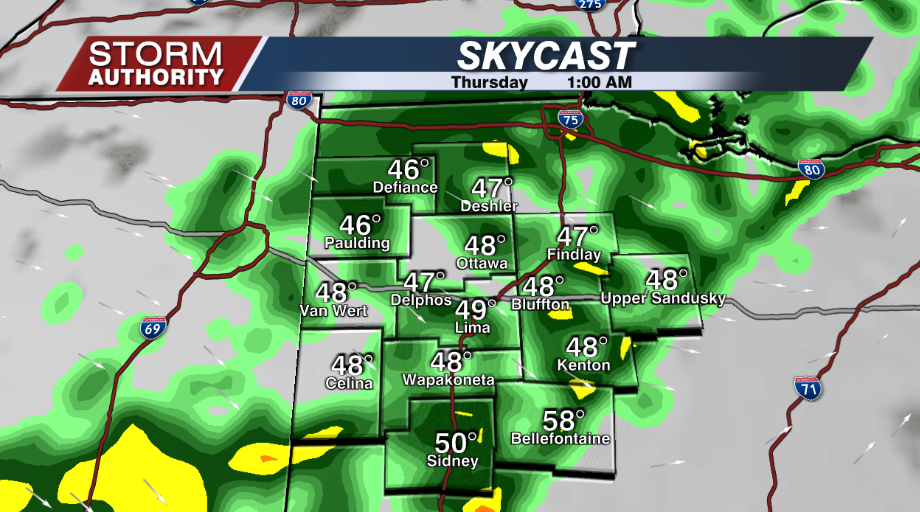 Thursday dries out with partly cloudy skies. Temperatures only top out in the low to mid 40s. Chilly and sunny conditions are in the forecast for Friday.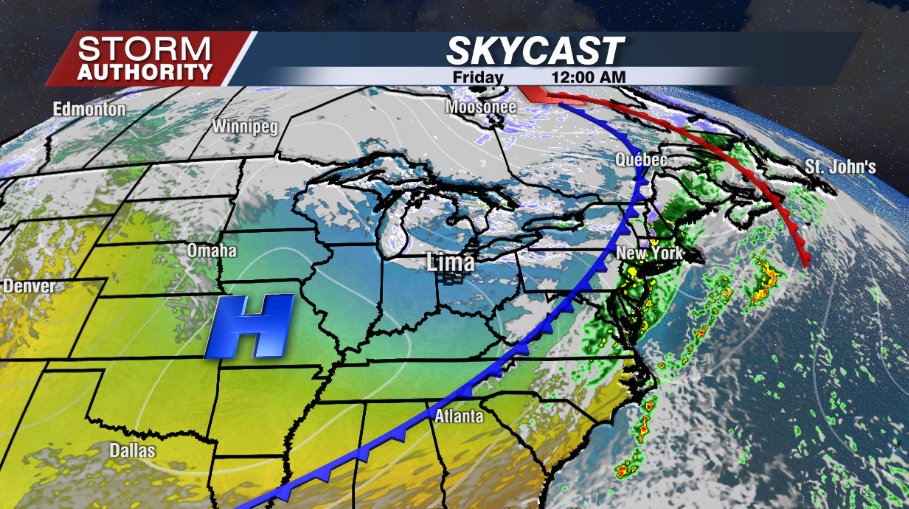 The weekend doesn't look too bad as temperatures rebound to the mid 40s to around 50°. Right now, Saturday looks cloudy and dry. Some shower activity returns Sunday with our next cold front approaching. Early next week looks cold with the potential for snow showers on Monday.