Our Friday is off to a warm and muggy start, and temperatures will be heading to the middle and upper 80s for the afternoon. There is still the threat for isolated storms to develop, but less numerous than previous days.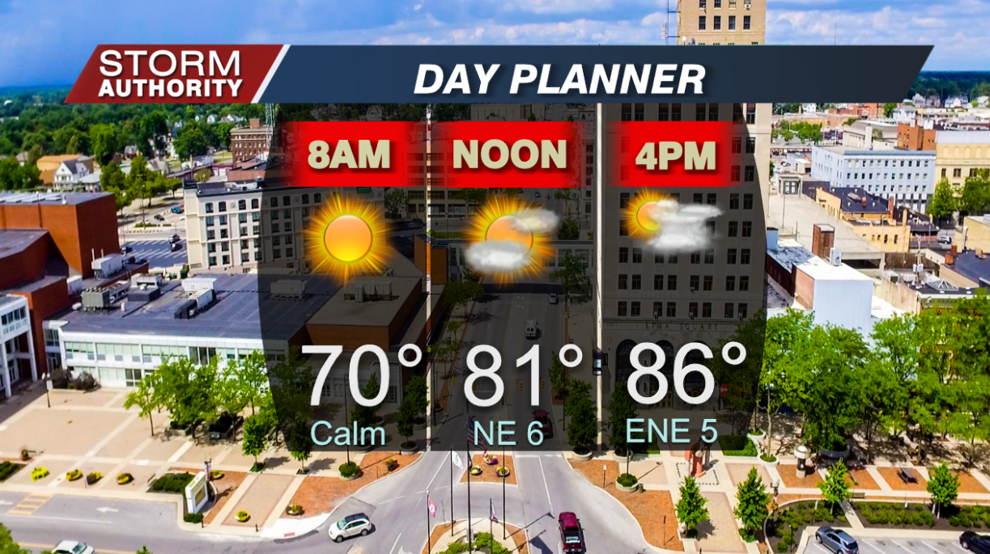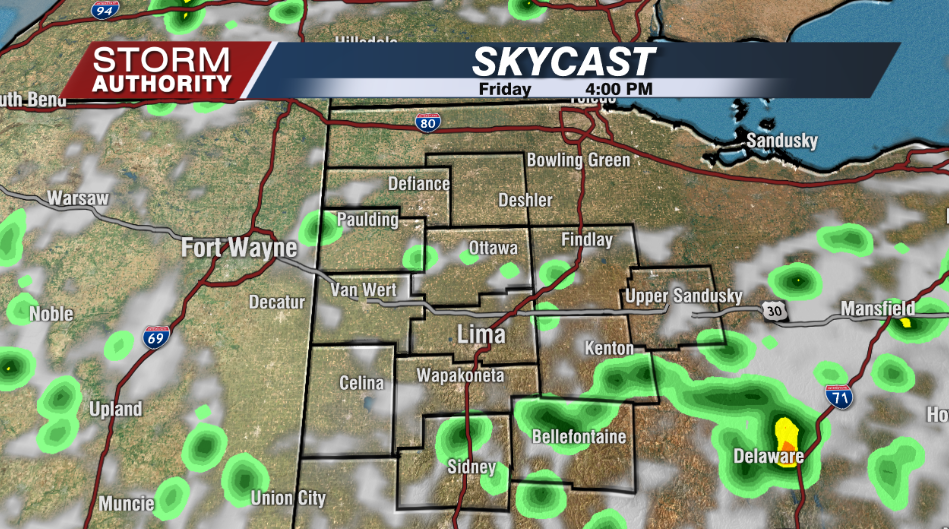 The evening forecast keeps an isolated storm chance early, but overall expect a sunny and very warm evening!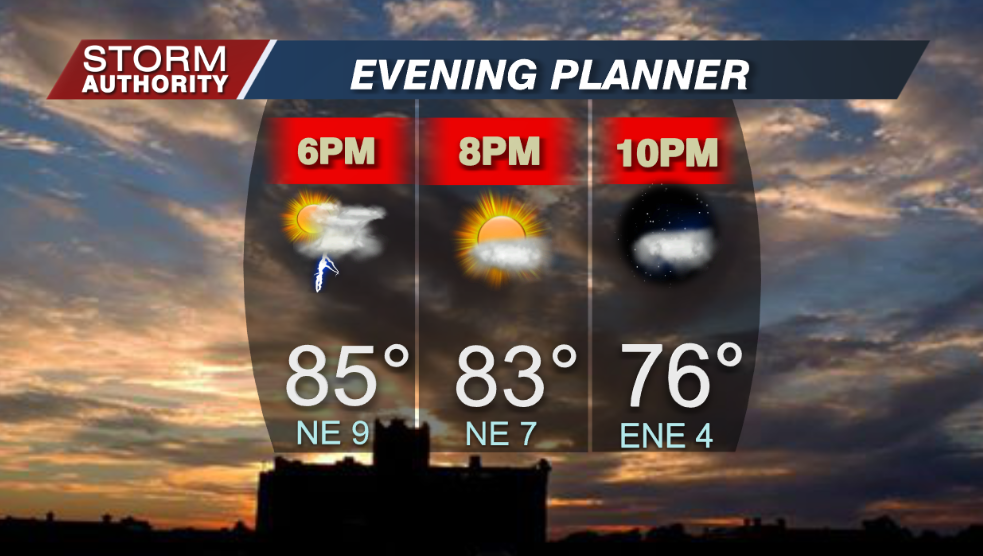 Saturday is even hotter with highs in the upper 80s to 90°. While there will be dry weather for much of the day, we do have the risk for widely scattered storms later in the afternoon to late evening. Not everyone will see rain as coverage runs about 40%. We cannot rule out a couple areas seeing localized strong winds and hail underneath these storms.
Sunday brings only a low threat for a stray storm or two. Most areas will be dry.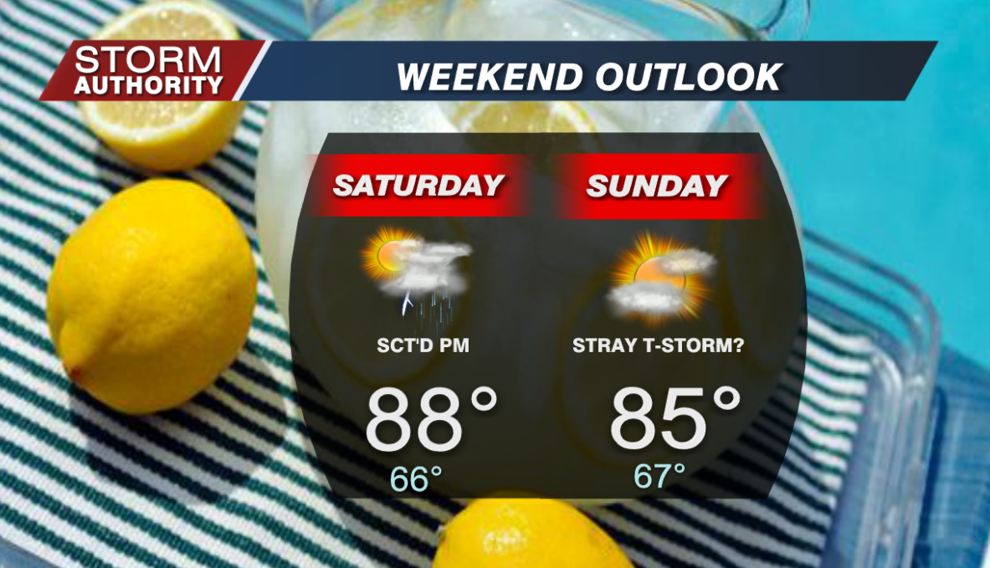 Next week brings a dry, quiet pattern overall. Rain chances are slim to none and there should be plenty of sunshine around. A Canadian air mass will pay us a visit with cooler and drier air for a few days. Much warmer weather may return by next Friday.