A former Navy frogman shares his experience assisting with the Apollo 11 mission by helping Neil Armstrong and the crew after they returned to Earth.
Mike Mallory showing old pictures he had gathered over his time prepping for the Apollo 11 recovery mission during a presentation Tuesday afternoon. Mallory was the strongest swimmer in his unit and was put in charge of carrying the collection of moon rocks from the first landing. 50 years later, Mallory enjoys telling the tale of how he was able to help with the Apollo 11 recovery mission.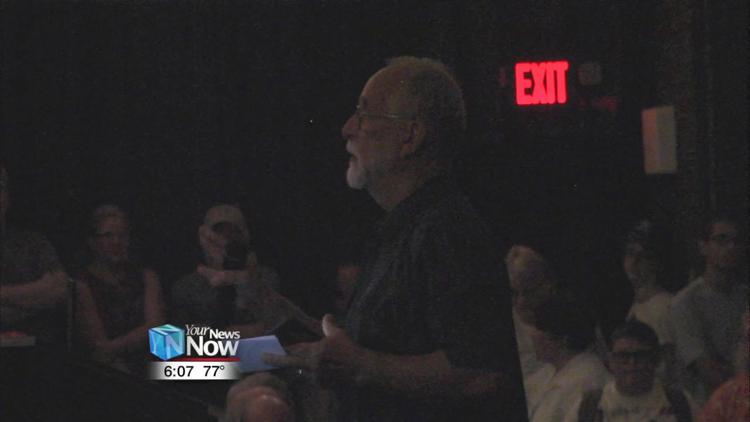 "I don't tell what happened, I just tell stories. When you tell the story, people get sucked into a story. If I was just reading the slides it wouldn't be too good but, tell a story," said Mike Mallory, former Navy Frogman.
Mallory will be back at the museum on Sunday at 3:30 to do a question and answer session with the public.